In the run up to World Environment Day on 5 June 2021, the International Institute of Social Studies (ISS) invites you to the first episode of Research InSightS LIVE. During the event we will have all eyes on the topic of climate and environment.
Join us to soak up cutting-edge insights by researchers and other critical thinkers and ask them your burning questions.

Programme
The event will draw from research in the Amazon rainforest, the Caribbean, Central and East Asia as well as the city of The Hague.
Together with presenter Lynn Zebeda, ISS researchers will reveal their eye-opening insights and share a story of high importance to us all. Through a set of interactive conversations we will get a glimpse into the bigger picture of climate change and environmental degradation, weaving together stories of extraction, geopolitical shifts, justice-based approaches and unseen climate impact. After hearing from the different researchers, we will end with a dialogue on the alternatives that must be explored.
This gathering will be ISS at its finest: critical, based on real-world insights and through a kaleidoscope of perspectives.
Whether you are a practitioner in the climate and environment space or just interested in the topic, we warmly welcome your participation

and others ...
How and where
We will be broadcasting from the Pakhuis de Zwijger studios in Amsterdam.
Tune in to the Pakhuis de Zwijger event page to watch it live!
On the day of the event, you can choose to view the livestream directly from the page above or click through from the livestream to join and interact via Zoom.
The event time allows guests from around the world to join in (8:00 Peru time - 15:00 Netherlands time – 21:00 Philippines time on 3 June). 
Join the online conversation
Use the hashtags #ResearchInSightS #WorldEnvironmentDay to engage with us during the event.
@issnl | @marsel | @Dr_Misiedjan | @JNemsingh | @lorenzopelle | @FrugalAfrica | @LynnZebeda | @De_Zwijger
Register now
Contact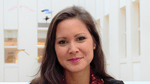 Please contact Adinda Ceelen if you would like to receive more information about this event.