Date

Monday 6 Dec 2021, 15:00 - 17:00

Type

Online event

Spoken Language

English

Location

Hybrid event with limited capacity - Online via Zoom and live at Pakhuis de Zwijger, Amsterdam

Ticket information

This is a hybrid event. You can attend online or in-person at Pakhuis de Zwijger, Amsterdam. The online link and details will be communicated to you in a separate email, closer to the event date.

Please note that in-person attendance is subject to Dutch government health guidelines and rules. Due to limited capacity, only the first 40 participants who select to attend in-person can attend live at the venue. If you wish to switch your attendance from in-person to online, please let us know at abraham@iss.nl so that we can offer your seat to another participant.

The focus of this event will be on systemic action for the protection of the most vulnerable, whether refugees in camps, migrants on the move, or (undocumented) migrants closer to home.
Each year on 18 December the International Institute of Social Sciences (ISS) celebrates International Migrants Day. Protection of people on the move, including migrants and refugees, continues to be more relevant than ever in the face of the COVID-19 pandemic, continued migration streams and more recently the developments in Belarus and the situation in Afghanistan.
There is a need to focus on durable and systemic action – at international, national and sub-national level. What can we learn from recent research findings? What actions can various actors take and how can they collaborate to take steps towards finding durable action?
This second episode of InSightS Live will be centered around a key ISS research theme of migration and diversity. Specifically, we will look at the question of how we can move away from ad-hoc half-solutions towards durable and systemic action for refugees and migrants.
We will look at this issue from several perspectives and roles: civil society, policy and research. How can these different actors contribute to more durable solutions for people on the move?
The conversation will be ISS at its finest: critical, based on real-world insights, bringing together a kaleidoscope of perspectives. Topic veteran or newbie, this episode is relevant for us all and you are welcome to join!
Trailer

Speakers
The conversations will be moderated by Lynn Zebeda and followed by a group discussion and a Q&A session.
Contact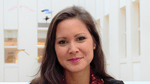 Please contact Adinda Ceelen if you would like to receive more information about this event.
More information

About Research InSightS LIVE

Research InSightS was launched in April 2020 as the platform to share ISS' research stories and findings. By making these available and accessible to a wider audience, the platform is part of ISS' ambition to produce research with the potential to drive action.

But the intent of Research InSightS isn't only to take our knowledge OUT. It's actually also about bringing others IN, sharing what our diverse team of researchers is working on and enabling critical reflection and dialogue.

Research InSightS LIVE is an all-new event series that we launched to do just that.

Related links