(Jacqueline) J Gaybor Tobar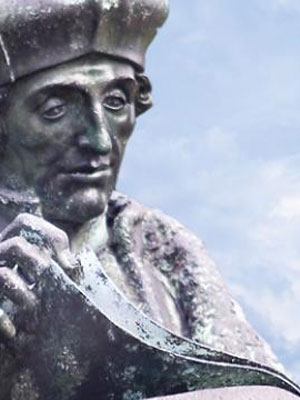 Researcher
International Institute of Social Studies (ISS)
Location

Kortenaerkade 12, 's - Gravenhage

Email
‹

Back to overview
Profile
Jacqueline Gaybor Tobar works at the intersection of gender, technology, and sustainable development. She earned a Bachelor of Laws from San Francisco de Quito University in 2011. She started her career as a lawyer in the public sector, where she worked for almost 5 years before moving to her passion of working with environmentally-affected communities and individuals and coordinating development projects in different NGOs in Ecuador. Jacqueline has also worked as an external consultant for different international organizations, which include: the United Nations Development Program in Ecuador where her work focused on developing good practices for solid waste management; the European Commission on…
Jacqueline Gaybor Tobar works at the intersection of gender, technology, and sustainable development. She earned a Bachelor of Laws from San Francisco de Quito University in 2011. She started her career as a lawyer in the public sector, where she worked for almost 5 years before moving to her passion of working with environmentally-affected communities and individuals and coordinating development projects in different NGOs in Ecuador. Jacqueline has also worked as an external consultant for different international organizations, which include: the United Nations Development Program in Ecuador where her work focused on developing good practices for solid waste management; the European Commission on the impacts of development-oriented projects of national and international NGOs in Ecuador. She also worked as an internal consultant for the United Nations Environment Program in Paris, where she advised governments on the advancement and implementation of environmental policies.
Her interest in social justice, development, and human rights eventually led her to pursue a Master of Arts program in Development Studies with a focus on human rights, gender and conflict studies at the International Institute of Social Studies, part of the Erasmus University Rotterdam in The Netherlands. Here, she earned her MA in 2013 and later, her Ph.D., in February 2020. Throughout her Ph.D., Jacqueline has worked closely with environmental NGOs and menstrual activists in Argentina, whom she continues to partner with. Jacqueline has taught different courses for undergraduate students in Colombia and for public officials in Brazil and she currently teaches in The Netherlands.
Core themes: science and technology studies, body politics, feminist political ecology, care ethics, disruptive technologies, responsible production and consumption.
Title

Gender Equality in Global Arena

Year

2019

Year level

(Level 200)

Title

2201 Encounters in Development Studies

Year

2019

Title

3207 Qualitative Interviewing

Year

2019

Researcher

University

Erasmus University Rotterdam

School

International Institute of Social Studies (ISS)
Address
Visiting address
Kortenaerkade 12
2518 AX 's - Gravenhage
Postal address
Postbus 29776
2502 LT 's-Gravenhage