What roles do 21st century education systems play in shaping young people's aspirations in remote rural areas?
How are the aspirations of young people living in remote rural areas produced within their schooling and their wider social, economic and cultural contexts?

Focusing on Laos, Dr Roy Huijsmans (ISS) collaborated with principal investigator Professor Nicola Ansell and Dr Peggy Froerer from Brunel University London to find an answer to these questions.
Through ethnographic research with young people in remote rural areas of Lesotho, India and Laos, this project investigated the processes through which schooling shapes young people's aspirations, and how young people's aspirations shape their engagement with schooling and the learning they achieve.
Why is this research relevant?
The last two decades have seen major improvements in school enrollment. Nevertheless, the outcomes of education are often poor. This is particularly the case for girls, indigenous youth, ethnic minorities, youth from lower socio-economic status, and youth from remote rural areas.
Adjusting the education system to demonstrate that it can be meaningful in a rural context
The research found that for rural children, their parents and teachers, schooling is an engagement with the abstract. The content and practices of schooling fail to connect with their everyday rural lives.
The researchers thus recommend adjustments to the educational system, for example by ensuring that curricula and textbooks relate to children's rural lives and demonstrate how education is meaningful in the rural context. Children should also be encouraged to aspire diverse futures beyond salaried work for the government (often illusory) and within the rural context.
Funded through the Economic and Social Research Council (ESRC) and the UK Department for International Development (DFID) programme on 'Raising Learning Outcomes in Education Systems Research, this research aimed to provide evidence relevant for policymakers, academic researchers, international agencies and organizations involved in shaping education systems in low income countries. 
Research output
Policy briefs
The project has produced a number of policy briefs which can be downloaded below.
Journal articles
Huijsmans, R. and Piti. 2021. "Rural Schooling and Good Life in Late Socialist Laos: Articulations, sketches and moments of 'good time'." European Journal of East Asian Studies.
Huijsmans, R., N. Ansell, and P. Froerer. 2021. "Introduction: Development, young people, and the social production of aspirations." European Journal of Development Research 33(1).
Ansell, N., P. Froerer, R. Huijsmans, C.E. Dungey, A.C. Dost, and Piti. 2020. "Educating 'Surplus Population': Uses and abuses of aspiration in the rural peripheries of a globalising world." Fennia - International Journal of Geography 198(1-2):17-38.
Contact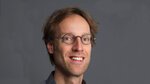 For more details of this project, please contact Dr Roy Huijsmans