EUR-wide employee information now available on new internal site
New EUR-wide portal for all EUR staff information launched on 8 June.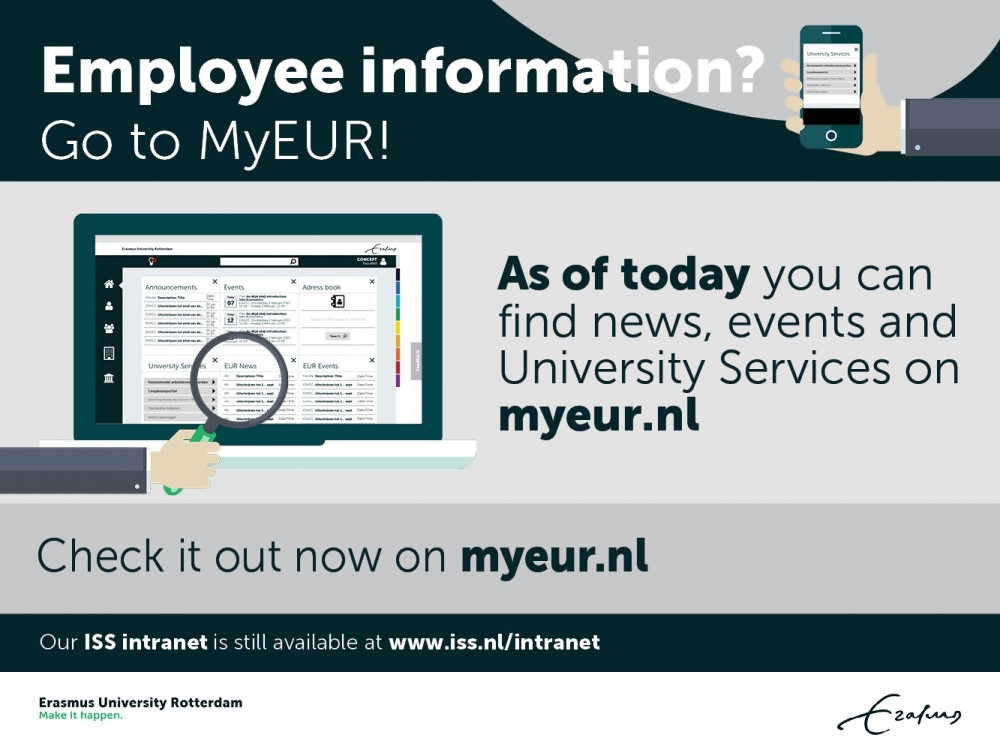 On 8 June 2017 EUR launched myeur.nl, the EUR-wide intranet portal.
On this site you will find all EUR-wide news and events, HR, IT, Marketing & Communication, Finance, Legal Affairs and so on.
Within the next few weeks, all the information on these topics on the EUR site will be moved to this new portal.
ISS intranet
For the time being ISS will also maintain its own intranet site with ISS-specific information. Later this year, ISS will get its own myeur.nl page to replace our current intranet.
---
Back to overview
Publication date: 7 June 2017
---