Negotiating land use rights in Morocco: transformations of legal norms and state-society relations
Start date

Tuesday, 12 September 2017, 16:15

End date

Tuesday, 12 September 2017, 17:30

Location

Room 3.14, International Institute of Social Studies
Development Research Seminar (DRS) Series: Autumn/Winter 2017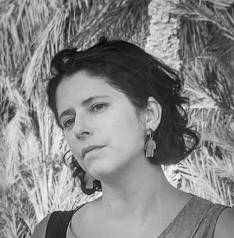 In the current context of an intensified neoliberal trend for large-scale land acquisition in the Global South, struggles over accessing, owning, and exploiting resources such as land or water have increased dramatically. In this presentation, I will explore political dynamics that were set in motion by such large-scale land deals in the MENA region, using the negotiation of women's rights over collective lands in Morocco as the main unit of analysis. More particularly, my presentation will focus on a women's movement that brought together women from rural and peri-urban regions of the country with a number of influential civic associations. Through this case study I will concentrate on the two following main questions: How are women's land use rights contested in this context? And how do these contestation practices transform legal frameworks and social and political relations?
Through these questions, I will show how the commodification of collectively owned land in Morocco has triggered ambivalent transformations of gender roles, legal norms and forms of political expression. By referring to elements related to gender equality in the Constitution and the international conventions to which the country is a signatory, the studied women's movement has forged a status for itself as a 'legitimate movement' on the national public stage. However, the consensus built by the struggle for the economic rights of women in Morocco is itself a vector of processes of exclusion. Invoking the argument of patrilineal descent upon which the arrangements for the sharing out of the resources generated by collective land repose, the studied women's movement contributes to reproduce and strengthen social boundaries based on a rhetoric of autochthony and tribal membership. At the intersection of these two sources of political identity (that of autochthony and that of national citizenship), the representation of a 'local citizenship' with a plural and 'exclusivist' shape comes into being.
Bio: Yasmine Berriane is senior researcher and lecturer at the University of Zurich. She studied at the University of Erlangen-Nuremberg (Germany) and at the School of Oriental and African Studies in London and received her doctorate in political sociology at the Institute of Political Studies in Paris. Author of Femmes, associations et politique à Casablanca (Editions du Centre Jacques Berque, 2013), she is currently conducting research on the connection between the commodification of land and political reconfigurations; including new forms of protest and negotiation, of political subjectivities and of processes of differentiation.
More on Yasmine Berriane: 
http://www.asienundeuropa.uzh.ch/en/aboutus/persons/oberassistentInnen/berriane.html


 
---
Back to overview
Publication date: 3 March 2017
---