International Tax Policy and Cooperation - a Developing Country View
Start date

Monday, 13 February 2017, 16:15

End date

Sunday, 19 February 2017, 17:30

Location

Room 4.01
Seminar by Manuel Montes. Senior Advisor on Finance and Development at the South Centre, Geneva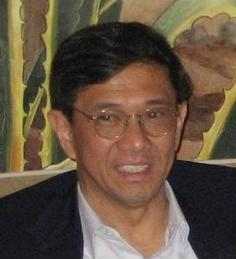 In a time of heightened mindfulness over defective governance at the international level, the deeply defective governance over international tax cooperation has elicited enormous attention.  The "Panama Papers" and the European Commission's finding that Apple owed Irish authorities €14 billion in back taxes just recent examples.  When they found themselves desperately seeking taxpayer resources to bail out their financial sectors in the wake of the 2007-08 financial crisis, North Atlantic authorities , all responsible for the world's leading economies, woke up to the reality that their own corporate sectors were undermining their own tax bases. 
Through the G20, they assigned the OECD to launch the Base Erosion and Profit Shifting Project (BEPS). The outcomes of BEPS, launched in September 2015, demonstrated the existence of a need, or a set of needs, for a thoroughgoing reform of international tax cooperation.  However, BEPS outcome also demonstrated the fundamental flaws of an OECD-led process. As a secretariat accountable to its developed country membership, the OECD responded to the basic interests of these set of countries in which the world's largest and most prominent multinationals are headquartered. 
The BEPS outcome did not respond to the most critical needs of developing countries in tax cooperation, even though the cooperation of developing countries would be required to make the BEPS proposals be effective even in meeting the needs of developed countries.  The seminar will discuss the state of play of efforts to reform the standards of international tax cooperation and how initial outcomes have not been advantageous to developing country interests.  Proposals for how developing countries overcome the imbalances will also be presented. 
---
Back to overview
Publication date: 23 January 2017
---