Refresher Course Tanzania 2017
Start date

Monday, 4 September 2017, 8:00

End date

Thursday, 14 September 2017, 23:00

Location

IRDP Building, Dodoma, Tanzania
The Refresher course will take place from 4 - 15 September 2017 in Dodoma, Tanzania with the central theme: The role of the Local Government Planner ensuring Local Economic Development towards Food Security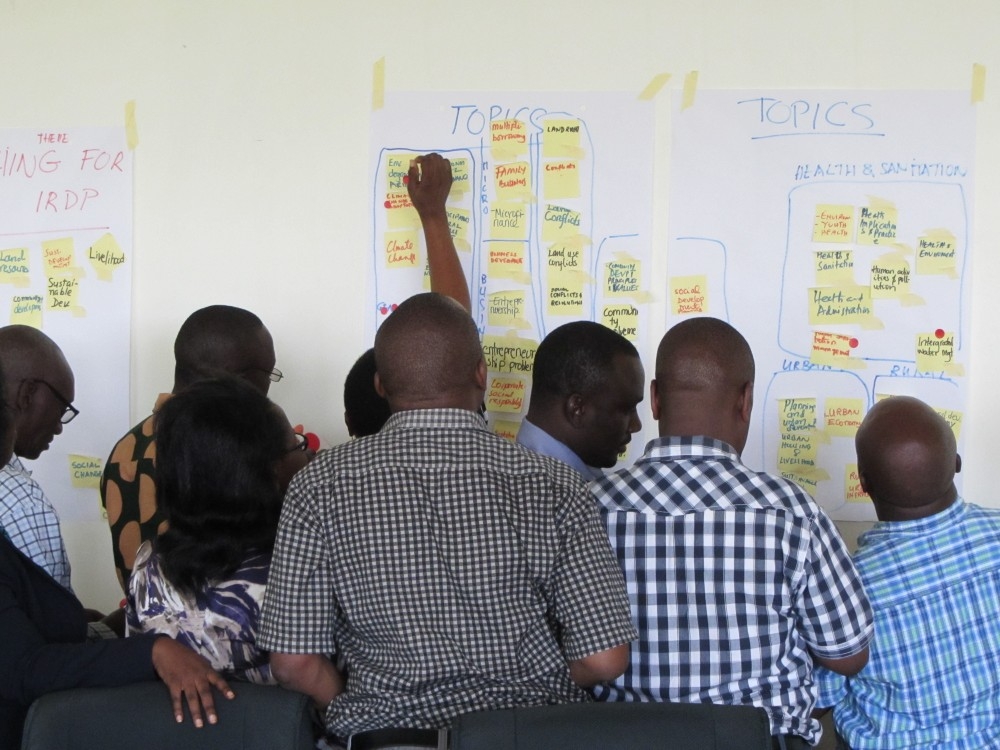 Application deadline is 31st May 2017
The two-week EP-Nuffic funded refresher course will work with participants whose work addresses food security, agriculture, energy, infrastructure and financial services in East Africa. It is particularly relevant for local government planners. It will support participants in developing integrated approaches to deal with the complexity of local economic development (LED) in these specific areas. In turn, this increased knowledge and skills will contribute to the capacity development of participants' organisations.
The Refresher Course is organized by the ISS and the Insititute of Rural Development Planning (IRDP) by Professor Leo de Haan (ISS), Professor Adalbertus Kamanzi (IRDP), and Mr. Teun van Dijk (ISS).
Alumni conference
On Thursday 14 September an Alumni Conference will be held alongside the launch of the new edition of the Planners' Handbook, attended by some of the authors and editors, with the support of the Netherlands Ambassador and the Tanzanian Minister of Local Government. Alumni will interactively contribute to the conference.
Eligibility criteria
You are an eligible candidate for the refresher course if you meet the following criteria:
you are an alumnus of a Dutch educational institute and hold an MA or Diploma in Development Studies or a comparable discipline, and if your work addresses food security, agriculture, energy, infrastructure and financial services. Local government planners in particular are eligible;
you received an NFP, MSP or NICHE/NPT scholarship and completed the training or education course at least two years prior to the starting date of the refresher course (thus, those who were self-paying students or those with a scholarship from any other donor are not eligible);
you are a national of, AND are also working and living in Tanzania, particularly, or otherwise in Kenya or Uganda;
you are a professional with at least three years' work experience, employed in any of the fields that are the focus of the refresher course, and/or can demonstrate the relevance of the refresher course for your own capacity development, as an individual professional, as well as that of your organisation;
you are in a position to introduce the newly acquired skills and knowledge into your organisation;
you are available for the entire duration of the course.
Please note, even if you meet the above criteria you are not eligible if:
you participated in any other Nuffic-NFP refresher course in the years 2015/2016 or 2016/2017;
you are employed by, or have a contract with, any of the following:

a large industrial, commercial, international or multinational organisation (e.g. Shell, Unilever, Microsoft. However, please note that employees of national level NGOs and universities are eligible).
a bilateral or multilateral donor organisation (e.g. USAID, DFID, Danida, Sida, Dutch ministry of Foreign affairs, SwissAid, a UN organisation, the World Bank, the IMF, African Development Bank);
an international NGO (e.g. Oxfam, Plan, Care).
The refresher course is available for 20 participants. Women are encouraged to apply.
For full details on how to apply please see the attachment below. 
Application deadline is 31st May 2017
Sign-up
---
Back to overview
Publication date: 19 April 2017
---