Duty of Care for Universities
Start date

Tuesday, 19 September 2017, 13:00

End date

Tuesday, 19 September 2017, 17:00

Location

Paleiskerk, Paleisstraat 8, 2514 JA The Hague
Seminar organized by ISS in cooperation with the Centre for Safety Development and Pels & Droogleever Fortuijn legal firm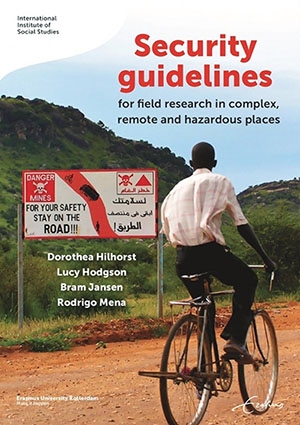 On 19 September 2017, ISS is co-organizing a seminar on the Duty of Care for Universities.
About the seminar
In recent years, attention for issues of safety and security of research has grown and universities have started to develop policies and services for this. ISS has been active in this development, producing, amongst other things a manual with guidelines for safe research in remote, hazardous or conflict-affected settings.
For whom
The seminar will bring together managers and supervisors from different universities to discuss the meaning of duty of care and best practices in the development of policy and training for safe and secure research.
The seminar will be partly in English and partly in Dutch.
Registration
The seminar is free of charge but please register by filling in this registration form before 12 September if you wish to attend.
Programme
13.30     Doors open, tea and coffee
14.00     Introduction - Universities & Security Abroad - Thea Hilhorst (Professor of humanitarian aid and reconstruction in disaster and conflict, ISS)
14.45     Duty of Care for Universities, Legal Aspects - Peter Mauser and Annette de Jong (lawyers at Pels Rijcken & Droogleever Fortuijn)
15.30     Break
16.00     Security Framework for Universities, Ebe Brons (director Centre for Safety and Development)
16.15     Practical cases and self assessments
16.45     Feedback and closing remarks
17.00     Reception
---
Back to overview
Publication date: 3 August 2017
---