Does Foreign Aid Promote Human Rights? Philanthropic Imperium, United States Foreign Policy, and Human Rights in the Global South
Start date

Tuesday, 26 September 2017, 16:15

End date

Tuesday, 26 September 2017, 17:30

Location

Room 3.14, International Institute of Social Studies
Development Research Seminar Series Autumn/Winter 2017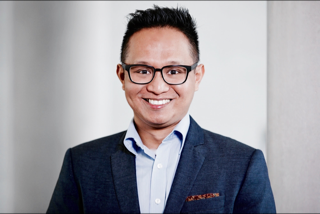 What causes human rights violations in developing democracies? Do United States aid and public diplomacy programs undermine human rights? If so, then how and under what set of conditions does it transform the human rights situation in aid recipient countries? This talk presents some of the key arguments and principal findings from a book project that challenges the two dominant beliefs held by scholars and policy practitioners: that human rights violations are either (1) mostly generated by local factors, as comparative politics scholars contend, or (2) violations are primarily shaped by transnational factors, including the strategic interests of powerful countries such as the United States or the limitations of international law, as international relations scholars argue. The exclusive adherence to any of the two beliefs distorts the reality in many countries in the Global South, and more importantly, produces potentially sub-optimal policies initially intended in bolstering human rights.
Hence, this talk highlights the dynamic interactions of transnational and domestic factors generate the variation in human rights compliance in many developing countries over time. It also provides useful policy insights intended to address the transnational and local causes and consequences of human rights norm compliance. Examining several cases of US foreign policy and human rights situation in Southeast Asia, South Asia, and Latin America, the research project offers a novel theory of human rights compliance that eclectically integrates insights from comparative politics, international relations, and political sociology. The main argument states that the convergence of interests and policy preferences of the US government and its partner government, together with the strength of the partner government's domestic authority, shapes the magnitude, scope, and type of state repression — and consequentially, the physical integrity rights situation in aid recipient countries.
Bio: Salvador Santino F. Regilme Jr. (b. 1986) is an Assistant Professor (University Lecturer) of International Studies at the Institute of History within the Faculty of Humanities at the University of Leiden, the Netherlands, where he is the Coordinator of the Pre-Master European Union Studies Program and a Member of the Board of Examiners of the MA in International Relations Program. For the year 2015, he received a Käte Hamburger fellowship on global cooperation based in Germany (funded by the German Federal Ministry of Education and Research), and he briefly held a tenure-track position as Assistant Professor within the Department of Political Science at Northern Illinois University, USA. He holds a joint PhD in Political Science and North American Studies (2015) from the Free University of Berlin, and he was educated in Berlin (FU), Yale, Osnabrück, and Göttingen.
His previous work has been published in Third World Quarterly, International Studies Perspectives, Perspectives on Political Science, Asia Maior, Human Rights Review​, Journal of Developing Societies, Peace Review: A Journal of Social Justice. He is the co-editor of the American Hegemony and the Rise of Emerging Powers: Cooperation or Conflict (Routledge, 2017) and a member of the Editorial Board of Central European Journal of International and Security Studies.
---
Back to overview
Publication date: 16 August 2017
---