'Evaluating Political Capture and Targeting Performance of the Benazir Income Support Program in Pakistan'
Organisation

International Institute of Social Studies

Start date

Wednesday, 2 Oct 2019, 16:00

End date

Wednesday, 2 Oct 2019, 18:00

Room

Aula B

Location

Spoken Language

English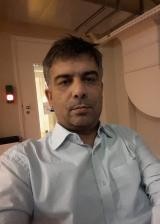 On 2 October 2019, Muhammad Saleem will defend his PhD thesis on 'Evaluating Political Capture and Targeting Performance of the Benazir Income Support Program in Pakistan'
In his thesis, Muhammad Saleem evaluates political capture and the targeting performance of the Benazir Income Support Program (BISP) under its two different tar-geting phases. BISP is a unique targeted social safety net program introduced in 2008-09 during an economic and financial crisis in Pakistan.
Doctoral board
Chair
Doctoral dissertation supervisor
Co-supervisor
Members of the Full Doctoral Committee
Dr Karim Khan, Pakistan Institute of Development Economics
Dr Edoardo Masset, London School of Hygiene and Tropical Medicine
Professor Jeffrey James, University of Tilburg
Dr Karin Astrid SiegmannDr Matthias Rieger
More information

The doors will be closed after the start of the Public Defence, but will be briefly opened after the candidate's introduction to allow latecomers to enter.

Children under 7 years old are not allowed in the Aula during the first part of the ceremony.

The ceremony will be followed by a reception in the Atrium of the ISS.

Professors are invited to join the academic procession.