Engagement and Impact
The International Institute of Social Studies (ISS) strives to find solutions to today's global problems. To this end, we nurture the co-creation of excellence, and the sharing knowledge and best practices.
By bringing people, organizations, ideas and insights together in a multi-disciplinary setting, ISS develops, fosters and promotes critical thinking, and conducts excellent and innovative research in response to society's needs.
Four pillars of engagement and impact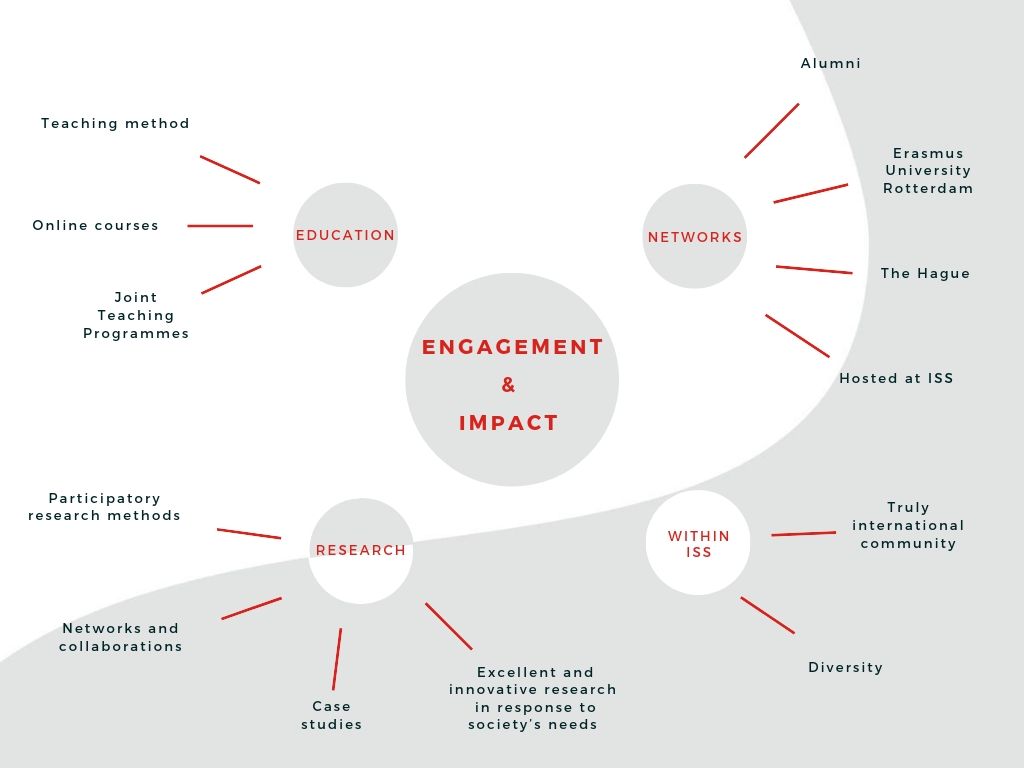 What is engagement and impact?
We define engagement as the variety of 'ways in which the activity and benefits of higher education and research can be shared with the public. Engagement is by definition a two-way process, involving interaction and listening, with the goal of generating mutual benefit' (NCCPE, 2019).
Impact is defined as 'the societal, cultural, economic, industrial or ecological changes that are entirely or in part the consequence of knowledge and expertise generated by research' (NWO, 2019).