MA and PhD agreement between ISS and Ecuadorean university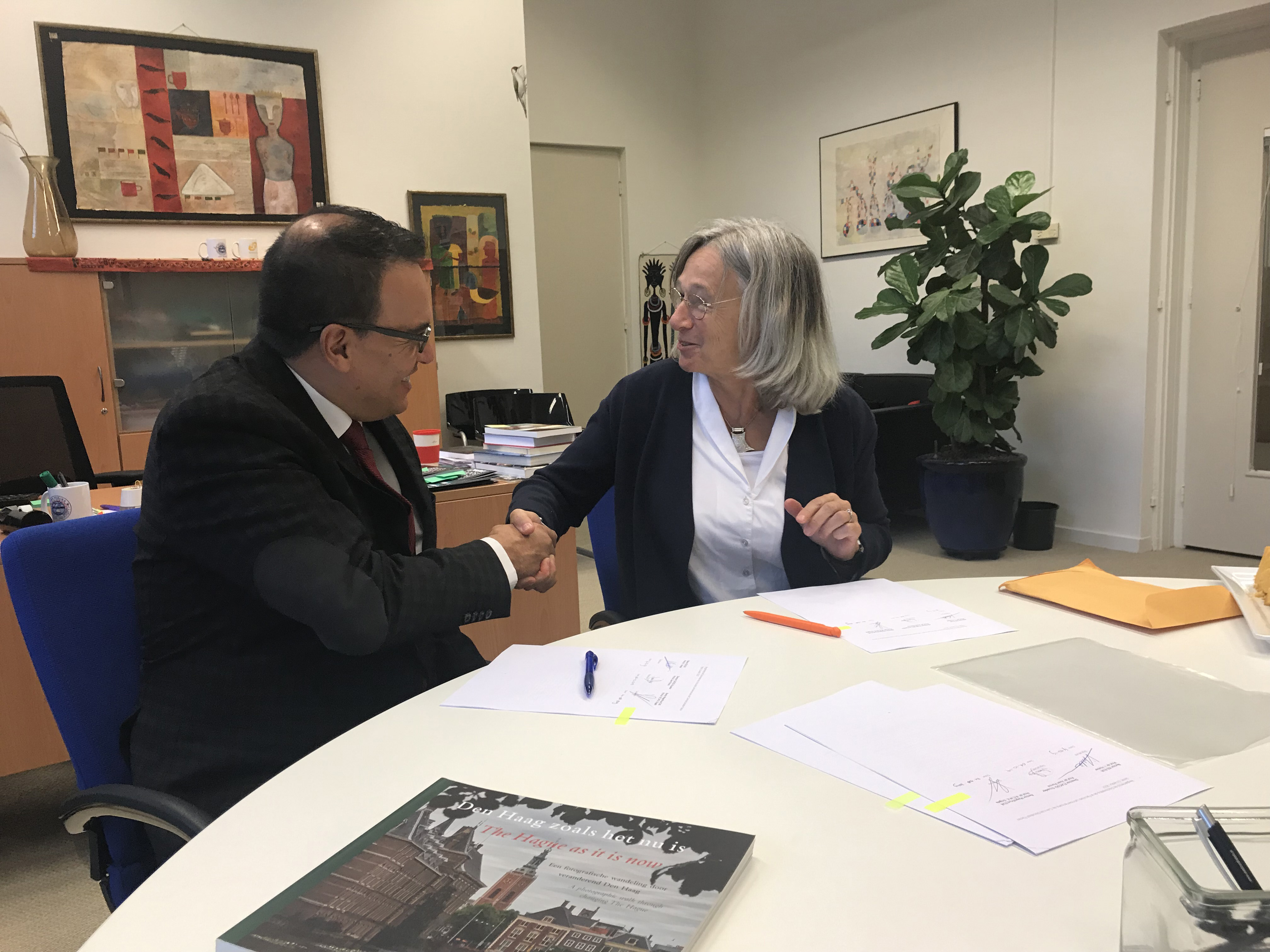 On 4 October 2019, Inge, Rector of the International Institute of Social Studies and Juan Ponce, Director of FLACSO Ecuador, signed an agreement to launch a collaborative PhD programme that will give a chance to PhD students to study and have supervision at both universities at the same time.
The meeting also marked the beginning of the first academic year of the Double Degree in Development Economics at FLACSO and the Economics of Development major at ISS.
The double degree is an opportunity for Master students at FLACSO to spend 6 months of their second year at ISS, follow courses and have a joint ISS/FLACSO supervision of their thesis. Upon compilation of ISS and FLACSO academic requirements, the participants to the programme will be awarded a Masters degree from FLACSO and one from ISS.
Ecuador is a focus country for ISS and the institute looks for several ways to strengthen research and teaching collaborations.