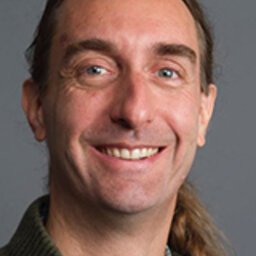 Assistant Professor
International Institute of Social Studies (ISS)
Academic staff unit
Location

Kortenaerkade 12, 's - Gravenhage

Room

I3-10

Telephone

0704260585

Email
‹

Back to overview
Profile
I joined the International Institute of Social Studies (ISS) of Erasmus University Rotterdam in February 2007. Among my external academic appointments, I have been a senior research fellow in the School of Law at the University of the Witwatersrand since January 2007, an Editor (since 2013) of the South African Journal on Human Rights (from Feb 2017- Feb 2019 Editor-in-Chief) and a visiting research fellow in the Department of Sociology at Princeton University in 2017.
I studied law in England (1992: LLB, Newcastle-Upon-Tyne and 1994: LLM, with Merit, School of Oriental and African Studies, London) and was called to the English bar in 1995. After fifteen years as a human rights practitioner in South Africa and The Netherlands, in 2009 I obtained a PhD in the sociology of law at Utrecht University with a thesis on "Advocating for Accountability: Civic-State Interactions to Protect Refugees in South Africa", published by Intersentia (Antwerp).
From the early 1990s, off and on until early 2000, which included short appointments as assistant to a British Member of Parliament and as legal advisor for the Dutch Refugee Council, I held various positions for the South African organisation Lawyers for Human Rights (LHR).  For seven years following my time with LHR I completed numerous assignments as a freelance consultant, trainer and researcher, based in The Hague. I trained government officials, police officers, military personnel, lawyers, NGOs and journalists and advised governments, the United Nations and civil society organisations in the development sector on a wide range of human rights and legal issues, developing particular regional experience in Southern Africa and Palestine.
Since 1999, I have published scholarly work, in academic and other journals, as well as four books and one special issue of a journal.
My academic research has been in three, overlapping areas, all concerning the potential for legal mobilisation to lead to progressive structural change.
The first, long-standing area of research has theorized and evaluated the structural opportunities and constraints of civic-state interactions in the context of human rights advocacy and in particular public interest litigation, with a particular focus on refugees and migrants. While this area of research has focused primarily on South Africa, I have also written on legal mobilization in Latin America, Palestine and the Netherlands. This area of reseach has also critiqued the deleterious effects of evaluating legal doctrine without critically taking into account the social, historical and political context and the pedagogies of legal learning from crisis.
A second, related area of research has been to critically evaluate the content and implementation of laws and policies and the roles of civic actors in the framing and enforcement of these policies. In this area, I have focussed primarily on refugee laws and policies in South Africa, but I have also been examining the negative consequences of the social reproduction by migration experts of concepts such as 'irregular migration', and the uncritical application of legal-doctrinal concepts in legal-political analyses of armed conflict and international criminal justice.
A third research area has critically evaluated efforts by civic actors, states and international institutions, to enforce international criminal law, both through international tribunals and in national legal systems.
In 2005, I received a WOTRO award to support field research in South Africa from the Dutch National Science Foundation (NWO). Since working at ISS, I have participated in various grants, including a two-year programme funded by the International Development Research Centre (IDRC), a two-year programme funded by Hivos and a teaching project in Suriname. At the end of 2014, together with colleagues from the Erasmus School of Law I was jointly awarded a five-year (2015-2020) matching grant from EUR, amounting to a combined institutional commitment of 1.6 million Euros.
J.D. Handmaker & T. Matthews (2019). Analysing legal mobilisation's potential to secure equal access to socioeconomic justice in South Africa. Development Southern Africa, 36 (6), 889-904. doi: 10.1080/0376835X.2019.1675496 [go to publisher's site]
J. Van Garderen & J.D. Handmaker (2018). Change will come in a barrel': a tribute to Rudolph Jansen. South African Journal on Human Rights, 34 (1), 140-142. doi: 10.1080/02587203.2018.1438070
G. Bisharat, J.D. Handmaker, G. Karmi & A. Tartir (2018). Mobilizing International Law in the Palestinian Struggle for Justice. Global Jurist, 18 (3), 1-6. doi: 10.1515/gj-2018-0034 [go to publisher's site]
J.D. Handmaker (2011). Rejoinder to Tobias Arnoldussen. Recht der Werkelijkheid, 32 (3), 112-113.
D. Zarkov, J.D. Handmaker & H.M. Hintjens (2011). Rhonda Copelon: Activist, Lawyer, Feminist. Development and Change, 42 (1), 387-398. doi: 10.1111/j.1467-7660.2011.01688.x
J.D. Handmaker (2011). Public Interest Litigation for Refugees in South Africa and the Potential for Structural Change. South African Journal of Human Rights, 27 (1), 65-81.
J.D. Handmaker, J. Klaaren & J. Dugard (2011). Public interest litigation in South Africa: special issue introduction. South African Journal of Human Rights, 27 (1), 1-7. [go to publisher's site]
J.D. Handmaker (2011). Facing Up to the ICC¿s Crisis of Legitimacy: A Critique of The Reckoning and Its Representation of International Criminal Justice. Recht der Werkelijkheid, 32 (3), 100-106.
J.D. Handmaker (2007). Advocating Accountability: The forming of a Refugee Rights Discourse in South Africa. Netherlands Quarterly of Human Rights, 25 (1), 53-71.
J. DeGabriele & J.D. Handmaker (2005). Justice for the people: Strengthening primary justice in Malawi. African Human Rights Law Journal, 5 (1), 148-170.
J.D. Handmaker (2003). Seeking Justice, Guaranteeing Protection and Ensuring Due Process: Addressing the Tensions between Exclusion from Refugee Protection and the Principle of Universal Jurisdiction. Netherlands Quarterly of Human Rights, 12 (4), 677-695.
J.D. Handmaker & J. Parsley (2001). Migration, Refugees, and Racism in South Africa. Refuge : Canada's Periodical on Refugees, 20 (1), 40-51.
J.D. Handmaker (2001). No Easy Walk: Advancing Refugee Protection in South Africa. Africa Today, 48 (3), 91-113. doi: 10.2979/AFT.2001.48.3.90
J.D. Handmaker (1999). Who Determines Policy? Promoting The Right of Asylum in South Africa. International Journal of Refugee Law, 11 (2), 290-309. doi: 10.1093/ijrl/11.2.290

J.D. Handmaker (2020). Lawfare against Academics and the Potential of Legal Mobilization as Counterpower. In D. Landy, R. Lentin & C. McCarthy (Eds.), Enforcing Silence: Academic Freedom, Palestine and the Criticism of Israel (pp. 233-260). London: Zed Books [go to publisher's site]
J.D. Handmaker (2019). The Legitimacy Crisis Within International Criminal Justice and the Importance of Critical, Reflexive Learning. In B Jessop & K Knio (Eds.), The Pedagogy of Economic, Political and Social Crises: Dynamics, Construals and Lessons (Routledge Frontiers of Political Economy, 250) (pp. 189-206). London: Routledge [go to publisher's site]
J.D. Handmaker & K. Arts (2019). Mobilising International Law as an Instrument of Global Justice: Introduction. In J.D. Handmaker & K. Arts (Eds.), Mobilising International Law for 'Global Justice' (pp. 1-21). Cambridge, UK; New York, NY: Cambridge University Press [go to publisher's site] doi: 10.1017/9781108586665.001
J.D. Handmaker & K. Arts (2019). Taking Seriously the Politics of International Law: A Few Concluding Remarks. In J.D. Handmaker & K. Arts (Eds.), Mobilising International Law for 'Global Justice' (pp. 233-243). Cambridge, UK; New York, NY: Cambridge University Press [go to publisher's site] doi: 10.1017/9781108586665.011
J.D. Handmaker (2017). Refugees: Overview. In O. De Schutter (Ed.), Legal Issues Across the Globe (pp. 197-199). Detroit: Cengage
J.D. Handmaker (2015). Taking Academic Freedom Seriously: Exploring the Legal and Moral Underpinnings of BDS. In A. Imseis (Ed.), The Palestine Yearbook of International Law (pp. 101-114). Leiden: Brill [go to publisher's site] doi: 10.1163/22116141-01701007
J.D. Handmaker & C. Mora (2014). 'Experts': the mantra of irregular migration and the reproduction of hierarchies. In M. Ambrus, K. Arts, E. Hey & H. Raulus (Eds.), The Role of 'Experts' in International and European Decision-Making Processes: Advisors, Decision Makers or Irrelevant Actors? (pp. 263-287) Cambridge: Cambridge University Press [go to publisher's site]
C. Mora & J.D. Handmaker (2014). Migrants' Citizenship and Rights: Limits and Potential for NGOs' Advocacy in Chile. In T. Truong, D. Gasper, J. Handmaker & S. Bergh (Eds.), Migration, Gender and Social Justice: Perspectives on Human Insecurity (Hexagon Series on Human and Environmental Security and Peace, 9) (pp. 281-290). Heidelberg: Springer [go to publisher's site]
T. Truong, D. Gasper, J.D. Handmaker & S.I. Bergh (2014). Migration, Gender, Social Justice: Perspectives on Human Insecurity. In T-D. Truong, D. Gasper, J. Handmaker & S. Bergh (Eds.), Migration, gender and social justice: perspectives on human insecurity (Hexagon Series on Human and Environmental Security and Peace, 9) (pp. 3-26). Heidelberg: Springer doi: 10.1007/978-3-642-28012-2
J.D. Handmaker (2013). In Search of a Human Face in the Middle East: Addressing Israeli Impunity for War Crimes. In M. Matthee, B. Toebes & M..M..T..A. Brus (Eds.), Armed Conflict and International Law: In Search of the Human Face - Liber Amicorum in Memory of Avril McDonald (pp. 155-168). The Hague: T.M.C. Asser Press, Distributed by Springer doi: 10.1007/978-90-6704-918-4
J.D. Handmaker (2011). Beyond Exclusion: Assessing Palestinian Refugees¿ Struggle for Protection and Recognition and their Potential Contribution to a Peace Settlement. In K. van der Borght, K. Byttebier & C. Mackenzie (Eds.), Imagining a Shared Future: Perspectives on Law, Conflict and Economic Development in the Middle East (pp. 197-222). London: Cameron May
J.D. Handmaker (2010). Civic-State Interactions and the Potential for Structural Change. In J.D. Handmaker & R. Berkhout (Eds.), Mobilising Social Justice: Perspectives from Researchers and Practitioners (pp. 11-39). Pretoria: Pretoria University Law Press
K. Arts & J.D. Handmaker (2010). Cultures of Constitutionalism: An Introduction. In M. Frishman & S. Muller (Eds.), The Dynamics of Constitutionalism in the Age of Globalisation (From Peace to Justice Series) (pp. 49-55). The Hague: Hague Academic Press
R. Berkhout & J.D. Handmaker (2010). Unlocking the Potential for Civic Action and Structural Change: Reflections on Mobilising Social Justice. In J.D. Handmaker & R. Berkhout (Eds.), Mobilising Social Justice: Perspectives from Researchers and Practitioners (Human Rights in Context Series, 2) (pp. 177-191). Pretoria: Pretoria University Law Press
R. Berkhout & J.D. Handmaker (2010). Introduction to Mobilising Social Justice: critical discussions on the potential for civic action and structural change. In J.D. Handmaker & R. Berkhout (Eds.), Mobilising Social Justice: Perspectives from Researchers and Practitioners (pp. 1-10). Pretoria: Pretoria University Law Press
J.D. Handmaker, L. De la Hunt & J. Klaaren (2008). Introduction. In J.D. Handmaker, L. De la Hunt & J. Klaaren (Eds.), Advancing Refugee Protection in South Africa (Human Rights in Context Series, 2) (pp. 1-10). Oxford/New York: Berghahn Books
J.D. Handmaker, L. De la Hunt & J. Klaaren (2008). Conclusion. In J.D. Handmaker, L. De la Hunt & J. Klaaren (Eds.), Advancing Refugee Protection in South Africa (Human Rights in Context Series, 2) (pp. 278-290). Oxford / New York: Berghahn Books
J.D. Handmaker (2008). Starting with a Clean Slate? Efforts to Deal with Asylum Application Backlogs in South Africa. In Advancing Refugee Protection in South Africa (Human Rights in Context Series, 2) (pp. 117-135). Oxford / New York: Berghahn Books
D. Ndssomin & J.D. Handmaker (2008). Solucao Duravel: Implementing a Durable Solution for Angolan Refugees in South Africa. In Advancing Refugee Protection in South Africa (pp. 136-166). Oxford / New York: Berghahn Books
V. Mayer, J. van Garderen, J.D. Handmaker & L. Anne de la Hunt (2008). Protecting the Most Vulnerable: Using the Existing Policy Framework to Strengthen Protection for Refugee Children. In Advancing Refugee Protection in South Africa (Human Rights in Context Series, 2) (pp. 186-213). Oxford / New York: Berghahn Books
F. Belvedere, P. Pigou & J.D. Handmaker (2008). Realising Rights: The Development of Health and Welfare Policies for Asylum-seekers and Refugees in South Africa. In Advancing Refugee Protection in South Africa (Human Rights in Context Series, 2) (pp. 242-277). Oxford / New York: Berghahn Books
J.D. Handmaker & A. Nieuwhof (2006). 'No man's land: Government mistreatment of Palestinian asylum seekers. In K. Musalo, J. Moore & R. Boswell (Eds.), Refugee Law and Policy: A Comparative and International Approach (Third Edition) (pp. 41-43). Durham: Carolina Academic Press
J.D. Handmaker (2005). 'Responsibility to Protect When International Authorities Fail'. In S. Asfaw, P. Weiderud & G. Kerber (Eds.), The Responsibility to Protect: Ethical and Theological Reflections (pp. 70-82). Geneva: World Council of Churches

J.D. Handmaker (2015). Foreword. In N. al-Azza & A. al-Orzza (Eds.), Survey of Palestinian Refugees and Internally Displaced Persons 2013-2015, Vol. VIII (pp. xxv). Bethlehem: BADIL Resource Centre for Palestinian Residency and Refugee Rights
J.D. Handmaker (1998). Asylum Determination Process. In P. Bouckaert (Ed.), Prohibited Persons: Undocumented Migrants, Refugees and Asylum Seekers in South Africa (pp. 170-176). New York: Human Rights Watch

J.D. Handmaker & K. Arts (Ed.). (2019). Mobilising International Law for 'Global Justice'. Cambridge, UK; New York, NY: Cambridge University Press [go to publisher's site] doi: 10.1017/9781108586665
K. Arts & J.D. Handmaker (Ed.). (2010). Cultures of Constitutionalism [subsection]. The Hague: Hague Academic Press
R. Berkhout & J.D. Handmaker (Ed.). (2010). Mobilising social justice in South Africa: Perspectives from Researchers and Practitioners. Pretoria: Pretoria University Law Press
J.D. Handmaker (Ed.). (2009). Advocating for Accountability: Civic-State Interactions to Protect Refugees in South Africa. Antwerpen: Intersentia
J.D. Handmaker, L.A. De la Hunt & J. Klaaren (Ed.). (2008). Advancing Refugee Protection in South Africa (Human Rights in Context Series, No. 2) (Human Rights in Context Series, 2). Oxford / New York: Berghahn Books
J.D. Handmaker, L.A. De la Hunt & J. Klaaren (Ed.). (2001). Perspectives on Refugee Protection in South Africa. Pretoria: Lawyers for Human Rights

J.D. Handmaker (2020). Confronting Apartheid: A Personal History of South Africa, Namibia and Palestine. [Bespreking van het boek Confronting Apartheid: A Personal History of South Africa, Namibia and Palestine]. South African Journal on Human Rights, 36(3), 275-279. [go to publisher's site] doi: 10.1080/02587203.2020.1868098
J.D. Handmaker (2016). Socio-economic rights in South Africa: symbols or substance? [Bespreking van het boek Socio-economic rights in South Africa: symbols or substance?]. South African Journal on Human Rights, 32(2), 400-401. doi: 10.1080/02587203.2016.1211182
J.D. Handmaker (2010). Looking Beyond the Law. [Bespreking van het boek What Constitutes Occupation? Israel as the Occupying Power in the Gaza Strip after Disengagement]. Netherlands Quarterly of Human Rights, 28(2), 279-282.
J.D. Handmaker (2007). Book Review "Academic Freedom is the Issue" Review of 'Why Boycott Israeli Universities?, BRICUP [Bespreking van het boek Book Review "Academic Freedom is the Issue" Review of 'Why Boycott Israeli Universities?, BRICUP]. Holy Land Studies, 6, 218-220.
J.D. Handmaker (2005). Forced Migrants in the New Johannesburg: Towards a Local Government Response. [Bespreking van het boek Forced Migrants in the New Johannesburg: Towards a Local Government Response]. International Journal of Refugee Law, 17(4), 827-830.
J.D. Handmaker (2001). Arguing and Justifying: Assessing the Convention refugees¿ choice of moment, motive and host country. [Bespreking van het boek Arguing and Justifying: Assessing the Convention refugees' choice of moment, motive and host country]. Ethinc Conflict Research Digest, 4(2), 30-31.
J.D. Handmaker (2001). Managing Migration: Time for a New International Regime? [Bespreking van het boek Managing Migration: Time for a New International Regime?]. International Journal of Refugee Law, 13(3), 482-484.
J.D. Handmaker (2000). The Volume and Dynamics of International Migration and Transnational Social Spaces. [Bespreking van het boek The Volume and Dynamics of International Migration and Transnational Social Spaces]. Ethnic Conflict Research Digest, 3(2), 30-31.

G. Bisharat, J.D. Handmaker, G. Karmi & A. Tartir (Eds.). (2018-2018) Global Jurist, 18(3).
J.D. Handmaker (Ed.). (2017-2018) South African Journal on Human Rights.
J.D. Handmaker, J. Klaaren & J. Dugard (Eds.). (2011-2011) South African Journal on Human Rights, 27(1).

J.D. Handmaker (Ed.). (2011-2011) DevISSues, 13(1).

L. Zegveld & J.D. Handmaker (2012). Universal jurisdiction: state of affairs and ways ahead. A policy paper. (Preprints, ISS working papers series. General series, no 532). The Hague: International Institute of Social Studies
J.D. Handmaker (2012). Independent Observation Mission to the Trial of President Desiré Delano Bouterse and Others in Relation to Extrajudicial Executions that Took Place in December 1982 at Fort Zeelandia, Paramaribo, Suriname. (Extern rapport). Geneva: International Commission of Jurists (ICJ)
I.J. Gassner, S. Akram, J. Dugard, V. Gowlland-Debbas, J.D. Handmaker, A.F. Kassim, M. Kearney, J. Klaaren & P. de Waart (2012). State Responsibility in Relation to Israel's Illegal Settlement Enterprise [legal memorandum]. (Extern rapport, no Ref. No.: 151/2012). Ramallah: Al-Haq, Palestinian affiliate of the International Commission of Jurists [go to publisher's site]
J.D. Handmaker, K. Arts, M. Brus & H. Verrijn Stuart (2009). `Delegation of Dutch international law experts to Israel and the Occupied Palestinian Territories, with a special focus on Palestinian refugees: Report of the delegation¿s mission¿. (Extern rapport). Utrecht: ICCO Foundation

J.D. Handmaker (2010). Noot bij: The Hague Court of Appeal. (2009, oktober 26), Oxford Reports on International Law in Domestic Courts 2010-, (Al Shami v Ayalon, Appeal judgment, No K08/0386 Rechtspraak.nl: BK7374 (translation of BK1478), ILDC 673 (NL 2009), 26th October 2009, CA (The Hague)). [go to publisher's site]
M. van Eik & J.D. Handmaker (2007). Noot bij: Afdeling Bestuursrechtspraak Raad van State. (2005, juni 27), Oxford Reports on International Law in Domestic Courts 2007-ILDC 543, (Case Report and Commentary of Minister for Immigration Affairs and Integration v. A and B, Afdeling Bestuursrechtspraak Raad van State, 22 February 2006, 200507814/1 (JV 2006/132)).
M. van Eik & J.D. Handmaker (2007). Noot bij: Afdeling Bestuursrechtspraak Raad van State. (2006, februari 22), Oxford Reports on International Law in Domestic Courts 2007-ILDC 546, (Case Report and Commentary of Minister for Immigration Affairs and Integration v. A and B, 200507814/1 (JV 2006/132)).
J.D. Handmaker & I. Magnee (2006). Noot bij: Netherlands, Council of State (Raad van State). (2004, juli 23), Oxford Reports on International Law in Domestic Courts 2006-ILDC 144, (), 'Case Report and Commentary of Kesbir v. Minister of Justice' Appeal Judgment, LJN: AQ5615, 200402639/1 and 200402651/1).

J.D. Handmaker (2016, januari 14). Legal mobilisation als analytisch kader voor de betrokkenheid van bedrijven bij mensenrechtenschendingen in de Palestijnse gebieden. Den Haag, Jaarvergadering Vereniging voor de Sociaalwetenschappelijke bestudering van het Recht.
J.D. Handmaker (2015, mei 28). The 'Promise and Pathos' of Legal Mobilization: Perspectives on Palestine. Seattle, WA, USA, Annual Meeting of the Law and Society Association.
J.D. Handmaker (2015, januari 28). Legal Mobilization and the Potential for Transformative Change Through the South African Judiciary. School of Law, University of the Witwatersrand, South Africa, 30 Years SAJHR Conference: Transformation and the Courts.
J.D. Handmaker (2015, november 2). Legal mobilisation as a lens for law and development studies. International Institute of Social Studies of Erasmus University Rotterdam, ISS-IDLO Symposium: Current research on legal mobilisation.

H.S. Taekema, K.I. Bhatt, J.D. Handmaker & E. Mak (2019). The Legal Ladder: Civic Action and the Legitimacy of Governance Institutions in Europe. NORFACE call Democratic Governance in a Turbulent Age: .
J.D. Handmaker (2012). Getting beyond the conflict: Understanding the impasse between Israel & the Palestinians. Presentation for the module 'Palestina-Israël Conflict' organised by Studievereniging Sirius, Utrecht Law College: Utrecht (2012, juni 7).
J.D. Handmaker (2012). Normative pluralism and legal consciousness in international criminal law: Lawfare and the struggle against impunity. Annual Meeting of the Dutch-Flemish Socio-Legal Studies Association = Jaarvergadering van de Vereniging voor de Sociaalwetenschappelijke Bestudering van het Recht: Wijk aan Zee, The Netherlands (2012, januari 12 - 2012, januari 13).
J.D. Handmaker (2012). Theorizing Civic-State Interactions to Protect Migrants and Refugees. LASA 2012: Toward a Third Century of Independence in Latin America: XXX International Congress of the Latin American Studies Association: San Francisco, CA (2012, mei 23 - 2012, mei 26).
J.D. Handmaker (2012). Introduction to the conference theme: 'The Politics of Justice: from a human rights revolution to global justice?'. Ninth Annual Conference From Peace to Justice: The Hague (2012, oktober 12 - 2012, oktober 13).
J.D. Handmaker (2009). Demystifying the Wall: Dispossession and Impunity in the Ongoing Impasse Between Israel and the Palestinians.
J.D. Handmaker (2009). Internationaal Recht en Mensenrechten. Congress en Debaat: Impasse Tussen Israël en Palestijnen: Rotterdam (2009, februari 19).
J.D. Handmaker (2009). Understanding Nationalism in the Search for a Just Peace. Studium Generale Lecture Series: Wageningen (2009, maart 9).
J.D. Handmaker (2009). Naar een op rechten gebaseerde oplossing in Palestina/Israel.
J.D. Handmaker (2009). 'Holding States and Companies Accountable in International Law'. Symposium on The International Court of Justice and Israel's Wall: 5 years on Civil society in search of accountability: The Hague (2009, juli 9).
J.D. Handmaker (2009). Swallowing the Bitter Pill: A Socio-Legal Approach to Resolving the Impasse Between Israel and the Palestinians. Israel/Palestine: Mapping Models of Statehood and Paths to Peace: Toronto (2009, juni 22 - 2009, juni 24).
J.D. Handmaker (2008). On the 60th Anniversary of the Universal Declaration of Human Rights: A critical dialogue on human rights (Institute of Social Studies, The Hague, 10 December 2008).
J.D. Handmaker (2008). Dutch bank must disinvest from rights abuses (Online article in Business and Human Rights Resource Centre, London, United Kingdom).
J.D. Handmaker (2008). From Jerusalem to The Hague: Reflections on the ICJ Wall Decision (Paper presented at the conference on The Wall and the Law, Institute of Social Studies, The Hague, 9 May 2008).
J.D. Handmaker (2008). Discussant: Refugee & Policy in US / Canada from legal / historical perspective (Paper presented at Joint Annual Meeting of the LSA and CLSA, Montreal, Canada, 29 May - 1 June 2008).
J.D. Handmaker (2008). Realising Palestinian Rights: Socio-legal critiques (Paper presented at Course on Law and Society, Roosevelt Academy (Utrecht University), Middelburg, 29 September 2008).
J.D. Handmaker (2008). Litigating Refugee Rights in South Africa (Paper presented at Research in Progress Seminar, Institute of Social Studies, The Hague, 20 November 2008).
J.D. Handmaker (2008). Socio-legal analysis of civic interventions to protect refugees in South Africa (Paper presented at The State of International Migration Studies in Southern Africa, University of the Witwatersrand, Johannesburg, South Africa, 17 - 19 March 2008).
J.D. Handmaker (2008). (Re)defining the agenda (published in Haq-Al-Awda journal, Bethelehem, Occupied Palestine).
J.D. Handmaker (2007). Challenging Apartheid, Claming Humanity (Guest editorial in an NGO journal entitled Haq-Al-Awda published by Badil Bethlehem).
J.D. Handmaker (2007). Een situatie van straffeloosheid (transl. A Situation of Impunity) (Paper presented in a workshop on "Make My Day" organised by the University of Leiden Studentenvereniging Ontwikkelingssamenwerking The Netherlands on 30 March 2007).
J.D. Handmaker (2007). Refugee Act - 10 Years On: What legislative changes are needed for a more effective asylum system?' (Panel presentation at the international conference organised by Mandela Institute of the School of Law and Forced Migration Studies Programme Johannesburg, South Africa on 12 September).
J.D. Handmaker (2007). Litigating Refugee Rights in South Africa (Paper presented at the international conference on "Law and Society in the 21st Century: Transformations, Resistances, Futures" organised by Humboldt University Law and Society Association and Research Committee on Sociology of Law in Berlin on 25-28 July 2007).

J.D. Handmaker (2012). Jury report, Awarding of the 2012 Visions of Peace Thesis Prize. Visies of Vrede / Visions of Peace Symposium: The Hague (2012, november 16).
J.D. Handmaker (2010). Public Interest Litigation in South Africa and the Potential for Structural Change. Law and Society Association Conference: Chicago, Illinois (2010, mei 27 - 2010, mei 30).
J.D. Handmaker (2010). Refugee Rights: Advocacy and Outreach. Helsinki Citizens Assembly: Istanbul, Turkey (2010, juli 5 - 2010, juli 6).
J.D. Handmaker (2009). Workshop Paper on International Law and Human Rights. Expert Meeting on the Situation in the Middle East: Rotterdam (2009, januari 26).

J.D. Handmaker (2010). Het recht op terugkeer? Doorbreken van de impasse.
J.D. Handmaker (2010). `Ending the impasse: Should one agree to disagree? Studium Generale: Tilburg (2010, maart 9).
J.D. Handmaker (2009). Gaza en verkiezingen in Israël.

J.D. Handmaker (Interview) (2020, jan 15). Rechtstaat dient gerespecteerd te worden. [radio-uitzending]. In Actueel. Paramaribo, Suriname: http://www.abcsuriname.com. http://www.abcsuriname.com/nieuws/1-lokaal-nieuws/6432-rechtstaat-dient-gerespecteerd-te-worden

J.D. Handmaker, K. Arts & I.P. van Staveren (2014, maart 7). ABP en Nederzettingen. Financieele Dagblad, pp. 10-10.
K. Arts & J.D. Handmaker (2014, maart 13). Opinie: Kijk kritisch naar banden met Israël. Mare: Leids Universitair Weekblad, pp. 8-8.
J.D. Handmaker, K. Arts, T. van Boven & H. Verrijn Stuart (2009, januari 14). Spreek Israël aan op geweld in Gaza. Trouw

Development and Change

Role

Ad Hoc Reviewer

Law & Society Review

Role

Ad Hoc Reviewer

International Migration

Role

Ad Hoc Reviewer

Africa Today

Role

Ad Hoc Reviewer

Law and Social Inquiry. Journal of the American Bar Foundation

Role

Ad Hoc Reviewer

Utrecht Law Review

Role

Ad Hoc Reviewer

Refuge : Canada's Periodical on Refugees

Role

Ad Hoc Reviewer

British Journal of Politics and International Relations

Role

Ad Hoc Reviewer

South African Journal of Human Rights

Role

Editor

Start date approval

Aug/2013

Journal of Refugee Studies

Role

Ad Hoc Reviewer

South African Journal on Human Rights

Role

Editor in Chief

Start date approval

Feb/2017

End date approval

Feb/2019

International Journal of Refugee Law

Role

Ad Hoc Reviewer

Start date approval

Jan/2019

Assistant Professor

University

Erasmus University Rotterdam

School

International Institute of Social Studies (ISS)

Department

Academic staff unit

Telephone

0704260585

Wits School of Law, Johannesburg

Role

Honorary Research Fellow

Obtained Wage

no

Start date approval

Feb/2009

End date approval

Jan/2012

3R Foundation (Netherlands)

Additional Information

Member of the Board from 2010

Role

Chair

Obtained Wage

no

Start date approval

Apr/2011

End date approval

Jul/2013

Stichting Vredeswetenschappen

Additional Information

Dutch Foundation for Peace Sciences (Member of the Advisory Council)

Role

Lid van het Raad van Advies

Obtained Wage

no

Start date approval

Apr/2011

Collaborative Research Network, Citizenship & Migration of the Law and Society Association

Role

Co-organiser

Obtained Wage

no

End date approval

Jun/2012

Wits School of Law, Johannesburg

Role

Senior Research Fellow

Obtained Wage

no

Start date approval

Feb/2012

Africa Studies Centre, University of Leiden

Role

Fellow

Obtained Wage

no

Start date approval

May/2012

Utrecht Journal of International and European Law

Additional Information

http://www.utrechtjournal.org/

Role

Member of the Permanent Board of Referees 2014-15

Start date approval

May/2014

End date approval

May/2015

Nederlands Juristen Comité voor de Mensenrechten (NJCM)

Role

Member Advisory Board, Public Interest Litigation Project

Start date approval

Sep/2014

Tadamun Foundation

Additional Information

Foundation registered in The Netherlands, with strong links to Defence for Children International.

Role

Board member

Start date approval

Apr/2015

Princeton University, Department of Sociology

Additional Information

On sabbatical, conducting research on Legal Mobilization with Professor Kim Lane Scheppele.

Role

Departmental Guest Researcher

Start date approval

Mar/2017

End date approval

Jun/2017

International Lawyers

Role

Member of the General Assembly

Start date approval

Jan/2020

Netherlands Institute for Advanced Studies - KNAW

Additional Information

Period of residence at NIAS: February - June 2021

Role

Senior Fellow (2020-21)

Start date approval

Sep/2020

End date approval

Jun/2021
Address
Visiting address
Kortenaerkade 12
2518 AX 's - Gravenhage
Postal address
Postbus 29776
2502 LT 's-Gravenhage
News regarding dr. (Jeff) JD Handmaker