Our researchers engage in rigorous academic research that aims to contribute to solving today's most pressing challenges. Committed to bridging research and society, they take their co-created knowledge and insights out into the wider world.
Research InSightS shares a selection of their latest research findings in engaging bite-sized formats. Check it out below!
Keep those fossil fuels under the soil
Professor Lorenzo Pellegrini gives a sneak preview of his inaugural lecture
Sri Lanka's struggle for hegemony: a new narrative
Interview with Dr Shyamika Jayasundara-Smits on her new book

Research InSights LIVE #3
COVID-19 and international development - book launch and discussion

Old economists offer the missing pieces of the puzzle for a new economy
Interview with Irene van Staveren about her new book

Research InSightS LIVE #2
Seeking systemic action for refugees and migrants

An export-led economy: A free lunch to economic success?
Evaluating Tanzania's aim to develop an export-led competitive economy

If Rare Metals are the solution to a greener economy, who bears the cost?
Webinar with Dr Jojo Nem Singh

Preparing for the next pandemic
Interview with Peter van Bergeijk about his new book
Migrants and access to healthcare in Costa Rica
Evidence on Nicaraguan migrant's experiences with public health services

Contact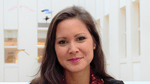 If you would like to contribute to Research InSightS or receive more information about ISS' knowledge exchange activities, please contact Adinda Ceelen (Knowledge Broker & Research Communications Advisor).