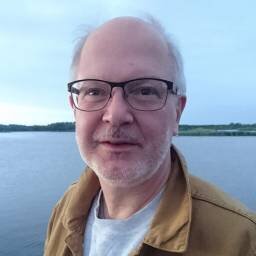 Full professor
International Institute of Social Studies
Academic staff unit
Location

Kortenaerkade 12, 's - Gravenhage

Room

I3-23

Email
‹

Back to overview
Profile
Wil Hout is professor of Governance and International Political Economy at the International Institute of Social Studies (ISS) of Erasmus University Rotterdam. His research interests relate to international political economy, regionalism, development policies and issues of governance and development. He has further done research on various aspects of politics and governance in Suriname and Uganda.
Wil Hout is the author of Capitalism and the Third World (Edward Elgar, 1993), The Politics of Aid Selectivity (Routledge, 2007) and (co-)editor of six volumes and special issues, most recently of EU Strategies on Governance Reform: Between Development and State-building (Routledge, 2012). Together with Caroline Hughes, Jane Hutchison and Richard Robison, he published a monograph on the political economy of development assistance, entitled Political Economy and Aid Industry in Asia (Palgrave Macmillan, 2014) and, with M.A. Mohamed Salih, A Political Economy of African Regionalisms (Edward Elgar, 2019).
He has published articles in, among others, the European Journal of International Relations, Development and Change, the Journal of Development Studies, Third World Quarterly, Critical Asian Studies, Development Policy Review, the Revue Internationale de Politique Comparée, the Journal of African Economies, Review of Development Economics and Acta Politica. Recent journal articles and chapters include: 'The Permanent Crisis of Development Aid', in B. Jessop and K. Knio (eds) The Pedagogy of Economic Crises: Crisis Dynamics, Construals, and Lessons, Abingdon: Routledge, 2019; 'Police Integrity and the Perceived Effectiveness of Policing: Evidence from a Survey among Ugandan Police Officers', in Kutnjak Ivkovi?, S. and Haberfeld, M. (eds) Exploring Police Integrity, Cham: Springer, 2019 (with N. Wagner); 'Improving Police Integrity in Uganda: Impact Assessment of the Police Accountability and Reform Project', Review of Development Economics, 2020 (with N. Wagner and R. Namara); and 'Holding Ugandan Police to Account: Case study of the Police Accountability and Reform Project', in Bergh, S., Pellissery, S. and Sathyamala, C. (eds) The State of Accountability in the Global South: Challenges and Responses, Cheltenham: Edward Elgar, 2020 (with N. Wagner and R. Namara).
Before joining ISS, Wil Hout held positions as (senior) lecturer and associate professor at the departments of political science of Erasmus University Rotterdam and the Universities of Leiden and Nijmegen, and was a visiting fellow at Murdoch University (Australia), the University of Sheffield (UK), Johns Hopkins University (USA), the Institute of Southeast Asian Studies (Singapore) and Central University of Iowa (USA). In 2009, he was a Distinguished Research Fellow of the Innovative Universities European Union Centre (Australia). From 2013 until 2017, he served as one of the two editors of the European Political Science Review, the flagship journal of the European Consortium for Political Research, published by Cambridge University Press.
Wil Hout (2020) - 'Confidence in Our Own Abilities': Suriname´s State Oil Company as a Development Agent
Wil Hout (2020) - The Permanent Crisis of Development Aid
Wil Hout (2020) - Doing Research in Political Science: Case Study Techniques and Publishing Strategies
Wil Hout (2019) - The Permanent Crisis of Development Aid
Wil Hout (2018) - The Permanent Crisis of Development Aid
Wil Hout (2018) - Development and Governance: Depoliticisation as Analytical Framework
Wil Hout (2018) - Wereldsysteemtheorie na Piketty
Wil Hout (2013) - European Political Science Review (Journal)
Wil Hout (2013) - European Political Science Review (Journal)
Wil Hout, HA (Henry) Kifordu & PVV (Pedro) da silva Goulart (2011) - The Open Area Studies Journal (Journal)
Gemeente Oegstgeest
Start date approval

April 2022

End date approval

March 2025

Place

OEGSTGEEST

Description

Commissielid Gemeenteraad Oegstgeest
News regarding prof.dr. (Wil) W Hout