When disaster meets conflict
How do state, non-state and humanitarian actors respond to disasters in conflict-affected situations?
How do the different types of conflict - high-intensity conflict, low-intensity conflict and post-conflict - impact communities and the aid that the affected people are offered?
These are just a couple of the questions that this five-year research project is considering.
Free online course - When disaster meets conflict
We have developed an online course on disaster risk reduction and humanitarian aid in conflict settings. Registration to this course is free.
Watch the trailer below.
The core of the research consists of case studies in conflict countries where disasters occur, and we seek to understand how the politicization of disaster response affects the legitimacy, power and relations between governance actors.
Where we conduct our research
We conduct our research in the following countries: 
South Sudan, Afghanistan, Sierra Leone, Nepal, Haiti, Ethiopia, Myanmar, Zimbabwe, Yemen, and Colombia.
Research areas
In the course of our research, our interest has expanded to other areas where humanitarian response intersects with other domains of intervention, including:
gender and security
community resilience
development
peace-building
areas where disaster response meets refugee care
Conflict aggravates disaster and disaster intensifies conflict
Responses to disasters triggered by natural hazards have changed considerably in recent decades: away from reactive responses to disasters and towards more proactive attention to risk reduction, as well as away from state-centred top-down approaches towards more deliberately involving non-state actors and communities in the formal governance of disaster response.
However, in research and policy, little attention has been paid to scenarios where disasters happen in conflict situations, even though a significant proportion of disasters occur in such contexts. There is evidence that conflict aggravates disaster and that disaster can intensify conflict – but not much is known about the precise relationship and how it may impact upon aid responses.
News and updates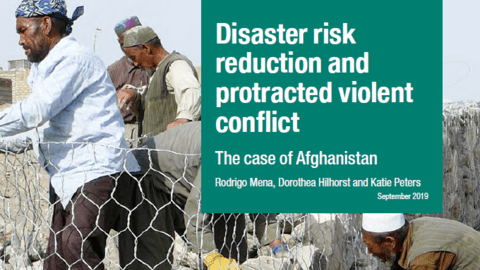 Publication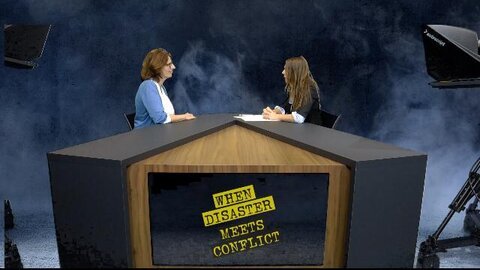 Call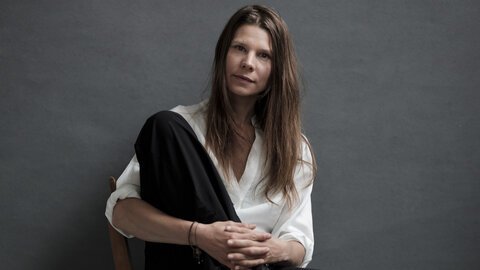 Publication
Contact the research team