Welfare State Relations as Citizenship: Thoughts from within the Dutch Welfare State
Speaker

University

Leiden University
Organisation

International Institute of Social Studies

Start date

Tuesday, 10 Dec 2019, 16:15

End date

Tuesday, 10 Dec 2019, 17:30

Room

Room 3.14

Location

Spoken Language

English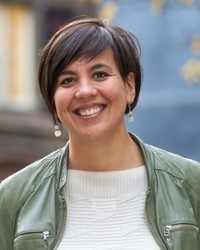 In this Development Research Seminar at the International Institute of Social Studies, Dr Anouk de Koning will draw on ethnographic research on welfare in Amsterdam to illustrate how welfare state relations present crucial grounds for citizenship
In recent years, scholars have proposed to focus on everyday forms of citizenship as a way of capturing modes of social and political belonging and rights and duties that go beyond a delimited notion of formal citizenship. The term has been used to describe the exclusive imagination of such belonging in Europe, through a moralization, culturalization or racialization of citizenship.
I argue that what is often missing from these debates is an understanding of the welfare state as a central site for the elaboration of citizenship in Europe.
About the speaker
Anouk de Koning is Anouk de Koning is Associate Professor at the department of Cultural Anthropology and Development Sociology. She leads the research project Reproducing Europe: Migrant Parenting and Everyday Citizenship.
More information

The Development Research Seminars present cutting-edge research on development studies by noted scholars from around the world. The Series aims to stimulate critical discussion about contemporary development issues.