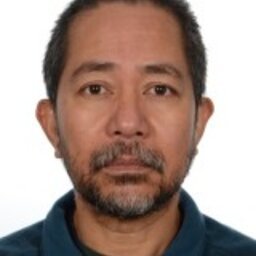 Full professor
International Institute of Social Studies
Academic staff unit
Location

Kortenaerkade 12, 's - Gravenhage

Email
‹

Back to overview
Profile
Saturnino ('Jun') M. Borras Jr. is a Professor of Agrarian Studies at the International Institute of Social Studies (ISS) in The Hague and Editor-In-Chief of the Journal of Peasant Studies. He is a recipient of the European Research Council (ERC) Advanced Grant for his ongoing research project, "Commodity & land rushes: reshaping five spheres of global social life - food, climate change politics, labour/migration, state/citizenship, and geopolitics" in Africa, Asia and Latin America. He is also an Adjunct Professor at the College of Humanities and Development Studies ([COHD] in China Agricultural University, Beijing, Fellow of the Netherlands-based Transnational Institute (TNI).
He has several academic and non-academic publications: books, journal special issues, and articles. His Open Access books include Political Dynamics of Transnational Agrarian Movements (with Marc Edelman) and Authoritarian Populism and the Rural World (co-edited).
His research interests include: land politics/land rush, (trans)national agrarian movements (TAMs); migrant farmworkers, climate change politics; food politics/food sovereignty; BRICS/MICs and the Belt and Road Initiative (BRI) and global agrarian transformations; state/citizenship. His geographic areas of research interest are: Southeast Asia, China, Africa, and South America. He also studies international institutional 'spaces' of state- society interactions, including the role of global governance institutions.
He works within the tradition of, and at the same time studies and writes about, scholar-activism. This has been influenced by his professional background: He has been deeply involved in rural social movements since the early 1980s in the Philippines, and later, internationally. He was a founding member of the international peasant and farmer's movement La Via Campesina (LVC), and was a member of LVC's International Coordinating Committee (ICC) in 1993-1996. He has engaged, selectively, with international inter-governmental institutions on specific issues. 
He was on the Web of Science Highly Cited Researchers List: 2018, 2019, and 2020. He has received the Ester Boserup Prize for Research on Development (2020). He is a co-editor of the popular ICAS small book series in critical agrarian studies, all of the available titles in it are now Open Access. He collaborates with the Collective of Agrarian Scholar-Scholar-Activists in the South (CASAS) on a number of training initiatives.
Jun Borras, JC Franco, C (Carol) Hunsberger & Chunyu Wang (2012) - Paper presented at the 'Global Land Grabbing Conference II - Paper presented at the 'Global Land Grabbing Conference II
Chunyu Wang, Jun Borras & C (Carol) Hunsberger (2012) - Paper for the University of Cape Town, South Africa, SANPAD Project Workshop - Paper for the University of Cape Town, South Africa, SANPAD Project Workshop
Jun Borras (2015) - Canadian Journal of Development Studies (Journal)
Tsegaye Moreda Shegro, Jun Borras, Alberto Alonso Fradejas & Z Brent (2018) - Third World Quarterly (Journal)
B Cousins, Jun Borras, S Sauer & J Ye (2018) - Globalizations (Journal)
E Corbera, C (Carol) Hunsberger, C Vaddanaphuti & Jun Borras (2017) - Canadian Journal of Development Studies/Revue canadienne d'études du développement (Journal)
M Edelman, JC Scott, A Baviskar, Jun Borras, D Kandiyoti, E Holt-Gimenez, T Weis & W Wolford (2014) - Journal of Peasant Studies (Journal)
M Edelman, C Oya & Jun Borras (2013) - Third World Quarterly (Journal)
Jun Borras, Cris Kay, S Gomez & J Wilkinson (2012) - Canadian Journal of Development Studies (Journal)
News regarding prof.dr. (Jun) SM Borras