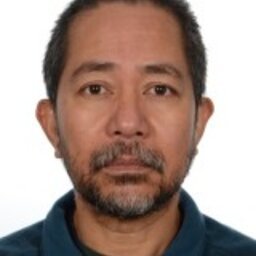 Full professor
International Institute of Social Studies
Academic staff unit
Location

Burg. Oudlaan 50, Rotterdam

Email
‹

Back to overview
Profile
Saturnino ('Jun') M. Borras Jr. is a Professor of Agrarian Studies at the International Institute of Social Studies (ISS) in The Hague and Editor-In-Chief of the [Journal of Peasant Studies][Journal of Peasant Studies]. He is a recipient of the [European Research Council (ERC) Advanced Grant][European Research Council ERC Advanced Grant] for his ongoing research project, ["commodity & land rushes][commodity _ land rushes]: reshaping five spheres of global social life - food, climate change politics, labour/migration, state/citizenship, and geopolitics" in Africa, Asia and Latin America.
He is also an Adjunct Professor at the College of Humanities and Development Studies ([COHD][]) in China Agricultural University, Beijing, Fellow of the Netherlands-based Transnational Institute ([TNI][]), and Belgium-based Centre Tricontinental/[CETRI][].
He has several academic and non-academic [publications][]: books, journal special issues and articles. His most recent books are: (1) in Japanese -- ISBN978-4-7503-4745-5 ?????????/ ??????????Jr. ??????????????????????????????????????????????????????????????2018??199??([Political Dynamics of Transnational Agrarian Movements][]) (2018, with Marc Edelman), (2) In Spanish:  Movimientos agrarios transnacionales: historia, organizacion y politicas de lucha (Political Dynamics of Transnational Agrarian Movements) (2018, Barcelona: ICARIA, with Marc Edelman); and (3) BRICS and MICs: Implications for Global Agrarian Transformation (2018, Routledge, with B. Cousins, S. Sauer and Y. Jingzhong as co-editors); (4) Converging social justice issues and movements (2020, with Moreda et al, editors). 
His thematic areas of work include: land politics (including contemporary 'global resource rush'); (trans)national agrarian movements (TAMs); migrant farmworkers especially in China, Myanmar and Vietnam; resource conflict; climate change politics; food politics; geopolitics, BRICS/MICs and the Belt and Road Initiative (BRI) and global agrarian transformations; state/citizenship, [rightwing populism][] and the rural world. His geographic areas of research interest are: Southeast Asia, China, Africa, and South America. He also studies international institutional 'spaces' of state- society interactions, including the role of global governance institutions.
He has continuing research interest in and efforts at further developing the concepts of '[flex crops][]', '[land sovereignty][]', '[agrarian climate justice][]', 'land grabs that never were', 'petty reformism and struggles for deep transformative social reforms around recognition, restitution, redistribution and regeneration,' 'land pillar of food sovereignty', interconnection between climate change politics and resource grabbing (esp. the subtle links between [climate change politics and land grabs][]), converging social justice issues and movements (agrarian, environmental, climate, labour justice), and the Belt and Road Initiative (BRI) and agrarian transformations.
He works within the tradition of, and at the same time studies and writes about, [scholar-activism][]. This has been influenced by his professional background: He has been deeply involved in rural social movements since the early 1980s in the Philippines, and later, internationally. He was a founding member of the international peasant and farmer's movement La Via Campesina (LVC), and was a member of LVC's International Coordinating Committee (ICC) in 1993-1996. He has engaged, selectively, with international inter-governmental institutions on specific issues. He was, for example, a member of the FAO High Level Panel of Experts (HLPE)  team that prepared a [report][] on global land investments; collaborated with FAO (Latin America and the Caribbean) in their earlier study on land grabbing in 17 countries in the region; and led a [study][] commissioned by the European Parliament on land grabbing and human rights.
He has helped establish a global network of academics and social movem
Saturnino M. Borras, Ian Scoones, Amita Baviskar, Marc Edelman, Nancy Lee Peluso & Wendy Wolford (2021) - Climate change and agrarian struggles - Journal of Peasant Studies - doi: 10.1080/03066150.2021.1956473
SM (Jun) Borras (2021) - Movimientos sociales agrarios La absurdamente difícil, pero no imposible, agenda para derrotar al populismo de derecha y explorar un futuro socialista - Revista Boliviana de Estudios Agrarios y Rurales, 5
Jun Borras, JC Franco & Z Nam (2020) - Climate change and land: insights from Myanmar - World Development, 129 - doi: 10.1016/j.worlddev.2019.104864
Jun Borras, Elyse Mills, P Seufert, S Backes, D Fyfe, R Herre & L Michele (2019) - Transnational land investment web: land grabs, TNCs, and the challenge of global governance - Globalizations, 17 (4), 608-628 - doi: 10.1080/14747731.2019.1669384 - [link]
Jun Borras (2019) - Agrarian social movements: The absurdly difficult but not impossible agenda of defeating right?wing populism and exploring a socialist future - Journal of Agrarian Change, 2019, 1-34 - doi: 10.1111/joac.12311
JC Franco & Jun Borras (2019) - Grey areas in green grabbing: subtle and indirect interconnections between climate change politics and land grabs and their implications for research - Land Use Policy, 84, 192-199 - doi: 10.1016/j.landusepol.2019.03.013
Jun Borras, Tsegaye Moreda Shegro, Alberto Alonso Fradejas & Z Brent (2018) - Converging social justice issues and movements: implications for political actions and research - Third World Quarterly, 39 (7), 1227-1246 - doi: 10.1080/01436597.2018.1491301
Jun Borras & JC Franco (2018) - The challenge of locating land-based climate change mitigation and adaptation politics within a social justice perspective: towards an idea of agrarian climate justice - Third World Quarterly - doi: 10.1080/01436597.2018.1460592
B Cousins, Jun Borras, S Sauer & J Ye (2018) - BRICS, middle-income countries (MICs), and global agrarian transformations: internal dynamics, regional trends, and international implications - Globalizations, 15 (1), 1-11 - doi: 10.1080/14747731.2018.1429104
I Scoones, M Edelman, Jun Borras, R Hall, W Wolford & B White (2017) - Emancipatory rural politics confronting authoritarian populism - Journal of Peasant Studies, 45 (1), 1-20 - doi: 10.1080/03066150.2017.1339693
C (Carol) Hunsberger, E Corbera, Jun Borras, J C Franco, K Woods, C Work, R De la Rosa, V Eang, R Herre, SS Kham, Clara Park, S Sokheng, Max Spoor, T Shwe, K Thu Aung, Ratha Thuon & C Vaddhanaphuti (2017) - Climate change mitigation, land grabbing and conflict: towards a landscape-based and collaborative action research agenda - Canadian Journal of Development Studies, 38 (3), 305-324 - doi: 10.1080/02255189.2016.1250617
Jun Borras, Juan Liu, Z Hu, Hua Li, C (Chunyu) Wang, Yunan Xu, J C Franco & JZ Ye (2017) - Land control and crop booms inside China: implications for how we think about the global land rush - Globalizations - doi: 10.1080/14747731.2017.1408287
S Sauer & Jun Borras (2016) - 'Land grabbing' e 'Green grabbing': Uma leitura da 'corrida na produção acadêmica' sobre a apropriação global de terras / 'Land Grabbing' and 'Green Grabbing': A reading of the 'rush in the academic production' about the global land apropriation - CAMPO - TERRITÓRIO: revista de geografia agrária, 11 (23), 6-42
JC Franco, S Monsalve & Jun Borras (2015) - Democratic land control and human rights - Current Opinion in Environmental Sustainability, 15 (August), 66-71 - doi: 10.1016/j.cosust.2015.08.010
JD (Jan Douwe) Ploeg, JC Franco & Jun Borras (2015) - Land concentration and land grabbing in Europe: a preliminary analysis - Canadian Journal of Development Studies/Revue canadienne d'études du développement, 36 (2), 147-162 - doi: 10.1080/02255189.2015.1027673
R Hall, M Edelman, Jun Borras, I Scoones, Ben White & W Wolford (2015) - Resistance, acquiescence or incorporation? An introduction to land grabbing and political reactions 'from below' - Journal of Peasant Studies, 42 (3-4), 467-488 - doi: 10.1080/03066150.2015.1036746 - [link]
Jun Borras, JC Franco, R Isakson, L Levidow & P Vervest (2015) - The rise of flex crops and commodities: implications for research - Journal of Peasant Studies - doi: 10.1080/03066150.2015.1036417
A Alonso-Fradejas, Jun Borras, T Holmes, E Holt-Gimenez & M J Robbins (2015) - Food sovereignty: convergence and contradictions, condition and challenges - Third World Quarterly, 36 (3), 431-448 - doi: 10.1080/01436597.2015.1023567
Jun Borras, JC Franco & S Monsalve Suarez (2015) - Land and food sovereignty - Third World Quarterly, 36 (3), 600-617 - doi: 10.1080/01436597.2015.1029225
M Edelman, T Weis, A Baviskar, Jun Borras, E Holt-Gimenez, D Kandiyoti & W Wolford (2014) - Introduction: Critical Perspectives on Food sovereignty - Journal of Peasant Studies, 41 (6), 911-931 - doi: 10.1080/03066150.2014.963568
Jun Borras, Cris Kay, S Gómez & J Wilkinson (2013) - Acaparamiento de tierras y acumulación capitalista: aspectos clave en América Latina - Revista Interdisciplinaria de Estudios Agrarios (print), (38), 75-103
I Scoones, R Hall, Jun Borras, Ben White & W Wolford (2013) - Commentary: The politics of evidence: A response to Rulli and D'Odorico - Journal of Peasant Studies, 40 (5), 911-912 - doi: 10.1080/03066150.2013.853045
I Scoones, R Hall, Jun Borras, Ben White & W Wolford (2013) - The politics of evidence: methodologies for understanding the global land rush - Journal of Peasant Studies, 40 (3), 469-483 - doi: 10.1080/03066150.2013.801341
Jun Borras, JC Franco & C (C.) Wang (2013) - The Challenge of Global Governance of Land Grabbing: Changing International Agricultural Context and Competing Political Views and Strategies - Globalizations, 10 (1), 161-179 - doi: 10.1080/14747731.2013.764152
M Margulis, N McKeon & Jun Borras (2013) - Land Grabbing and Global Governance: Critical Perspectives - Globalizations, 10 (1), 1-23
W Wolford, Jun Borras, R Hall, I Scoones & Ben White (2013) - Governing Global Land Deals: The Role of the State in the Rush for Land - Development and Change, 44 (2), 189-210
Jun Borras & JC Franco (2013) - Global Land Grabbing and Political Reactions 'From Below' - Third World Quarterly, 34 (9), 1723-1747 - doi: 10.1080/01436597.2013.843845
M Edelman, C Oya & Jun Borras (2013) - Global Land Grabs: historical processes, theoretical and methodological implications and current trajectories - Third World Quarterly, 34 (9), 1517-1531 - doi: 10.1080/01436597.2013.850190
Jun Borras, Cris Kay, S Gomez & J Wilkinson (2012) - Land grabbing and global capitalist accumulation: features in Latin America - Canadian Journal of Development Studies, 33 (4), 402-416 - doi: 10.1080/02255189.2012.745394
Ben White, Jun Borras, R Hall, I Scoones & W Wolford (2012) - The new enclosures: critical perspectives on corporate land deals - Journal of Peasant Studies, 39 (3-4), 619-647 - doi: 10.1080/03066150.2012.691879
Jun Borras, JC Franco, S Gomez, Cris Kay & Max Spoor (2012) - Land grabbing in Latin America and the Caribbean - Journal of Peasant Studies, 39 (3-4), 845-872 - doi: 10.1080/03066150.2012.679931
Jun Borras & JC Franco (2012) - Global land grabbing and trajectories of agrarian change: a preliminary analysis - Journal of Agrarian Change, 12 (1), 34-59 - doi: 10.1111/j.1471-0366.2011.00339.x
S Vellema, Jun Borras & F Lara (2011) - The agrarian roots of contemporary violent conflict in Mindanao, Southern Philippines - Journal of Agrarian Change, 11 (3), 298-320
Jun Borras, D Fig & S Monsalve (2011) - The politics of mega land-water deals insights from the ProCana agrofuel case, Mozambique - Review of African Political Economy, 38 (128), 215-234
Jun Borras, R Hall, I Scoones, Ben White & W Wolford (2011) - Towards a better understanding of global land grabbing: an editorial introduction - Journal of Peasant Studies, 38 (2), 209-216
Jun Borras & JC Franco (2010) - Contemporary Discourses in and Contestations around Pro-Poor Land Policies and Land Governance - Journal of Agrarian Change, 10 (1), 1-32
Jun Borras & JC Franco (2010) - Codes de bonne conduite: une réponse à l¿accaparement des terres ? - Alternatives Sud, 16 (1)
Jun Borras & JC Franco (2010) - From threat to opportunity? Problems with the idea of a ¿code of conduct¿ for land-grabbing - Yale Human Rights & Development Law Journal, XIII (II), 507-523
Jun Borras (2010) - The Politics of Transnational Agrarian Movements - Development and Change, 41 (5), 771-803
Jun Borras (2009) - Critical Perspectives in Agrarian Change and Peasant Studies: Changes, Continuities and Challenges - Journal of Peasant Studies, 36 (1), 5-31 - doi: 10.1080/03066150902820297
Jun Borras (2008) - La Via Campesina and its Global Campaign for Agrarian Reform - Journal of Agrarian Change, 8 (2/3), 258-289
Jun Borras & EB Ross (2007) - Land Rights, Conflict and Violence - History of European Ideas, 19 (1), 1-4 - doi: 10.1080/10402650601181915
Jun Borras (2007) - Free Market, Export-led Development Strategy and its Impact on Rural Livelihoods, Poverty and Inequality: The Philippine Experience seen from a Southeast Asian Perspective - Review of International Political Economy, 14 (1), 143-175 - doi: 10.1080/09692290601081426
JC Franco & Jun Borras (2007) - Struggles Over Land Resources in the Philippines - History of European Ideas, 19 (1), 67-75 - doi: 10.1080/10402650601181923
Jun Borras (2006) - Redistributive Land Reform in Public (Forest) Lands? Rethinking Theory and Practice with Evidence from the Philippines - Progress in Development Studies, 6 (2), 123-145
Jun Borras (2006) - The Philippine Land Reform in Comparative Perspective: Conceptual and Methodological Implications - Journal of Agrarian Change, 6 (1), 69-101
Jun Borras & JC Franco (2005) - Struggles for Land and Livelihood: Redistributive Reform in Philippine Agribusiness Plantations - Critical Asian Studies, 37 (3), 331-361
Jun Borras (2005) - Can Redistributive Reform be Achieved via Market-Based Land Transfer Schemes?: Evidence and Lessons from the Philippines - Journal of Development Studies, 41 (1), 90-134
Jun Borras (2004) - Valstrik voor Echte Herverdeling: Landhervorming en de Vrije Markt, - Tambuli Filipijnenmagazine, 10 (4), 4
Jun Borras (2003) - Inclusion-Exclusion in Public Policies and Policy Analyses: The Case of Philippine Land Reform, 1972-2002 - Journal of International Development, 15 (8), 1049-1065
Jun Borras (2003) - Questioning Market-Led Agrarian Reform: Experiences from Brazil, Colombia and South Africa - Journal of Agrarian Change, 3 (3), 367-394
Jun Borras (2003) - Questioning the Pro-Market Critique of State-Led Agrarian Reforms - European Journal of Development Research, 15 (2), 109-132
Jun Borras (2002) - Towards a Better Understanding of the Market-led Agrarian Reform in Theory and Practice: Focusing on the Brazilian Case - Land Reform, Land Settlement and Cooperatives, 2002 (1), 33-50
Jun Borras (2002) - La Reforme Agraire Assistee par le Marche: Les Cas du Bresil, de L¿Afrique du Sud et de la Colombie et Leurs Implications pour les Philippines - Alternatives Sud, IX (2), 119-184
Jun Borras (2002) - Land Reform ¿ Stuck in the Mud: CARP in its 14th Year - IPD Political Brief, 10 (3), 1-27
Jun Borras (2002) - Problems and Prospects of Redistributive Land Reform in Mindanao, 1972-2002 - Mindanao Focus Journal, 2002 (1), 45
Jun Borras (2001) - State-Society Relations in Land Reform Implementation in the Philippines - Development and Change, 32 (3), 545-575
Jun Borras & JC Franco (1999) - A Critical Analysis of the Comprehensive Agrarian Reform Program CARP - Philippine International Review, 1 (1), 3-10
Jun Borras (1999) - The World According to CARP: Agrarian Reform Under the Morales DAR - IPD Political Brief, 7 (2), 1
Jun Borras & M Quiambao (1998) - The Difficult Challenge of Agrarian Reform, Rural Development and Democratization in Banana Plantations - Conjuncture, 10 (4), 8-10
Jun Borras (1998) - The Politics of CARP Implementation Process - IPD Political Brief, 6 (3)

SM (Jun) Borras & JC Franco (2021) - The 5Rs in Myanmar: Five principles for a future federal democratic system where rural working people can flourish - Transnational Institute (TNI)

SM (Jun) Borras & Marc Edelman (2021) - Political Dynamics of Transnational Agrarian Movements - doi: 10.3362/9781780449142 - Practical Action Publishing
M Edelman & Jun Borras (2018) - Movimientos agrarios transnacionales: historia, organizacion y politicas de lucha - Icaria
M Edelman & Jun Borras (2018) - ?????????/ ???????????Jr. ?????????????????????????????????????????????????????????????? (Political Dynamics of Transnational Agrarian Movements) - Akashi Shoten
M Edelman, R Hall, Jun Borras, I Scoones, B White & W Wolford (2017) - Global Land Grabbing and Political Reactions 'from Below' - Routledge
M Edelman & Jun Borras (2016) - Political Dynamics of Transnational Agrarian Movements - Fernwood Publishing
Jun Borras (2008) - Competing Views and Strategies on Agrarian Reform ¿ volume 1: International Perspective. - University of Hawaii Press, Ateneo de Manila University Press. Winner, National Book Award (Social Sciences), Philippines, 2009
Jun Borras (2008) - Competing Views and Strategies on Agrarian Reform ¿ volume 2: Philippine Perspective - University of Hawaii Press, Ateneo de Manila University Press. Winner, National Book Award (Social Sciences), Philippines, 2009
Jun Borras (2007) - Pro-Poor Land Reform: A Critique - University of Ottawa Press
Jun Borras (2005) - La Via Campesina: Potret Gerakan Tani Transnasional. - Garis Pergarakan
Jun Borras (1999) - The Bibingka Strategy in land Reform Implementation: Autonomous Peasant Movements and State Reformists in the Philippines - Institute for Popular Democracy

SM (Jun) Borras, I Scoones, Marc Edelman, L Forero, R Hall, Wendy Wolford & BNF (Ben) White (2021) - Authoritarian populism and the rural world - Routledge
Tsegaye Moreda Shegro, Jun Borras, A Alonso-Fradejas & Z Brent (2019) - Converging Social Justice Issues and Movements - Routledge
B Cousins, Jun Borras, S Sauer & J Ye (2018) - BRICS and MICs: implications for global agrarian transformation - Routledge
M Edelman, R Hall, Jun Borras, I Scoones, B White & W Wolford (2017) - Global Land Grabbing and Political Reactions 'from Below' - Routledge
M Edelman, C Oya & Jun Borras (2016) - Global Land Grabs History, Theory and Method - Routledge
M Edelman, C Oya & Jun Borras (2015) - Global Land Grabs: History, Theory and Method - Routledge
M Edelman, JC Scott, A Baviskar, Jun Borras, D Kandiyoti, E Holt-Gimenez, T Weis & W Wolford (2015) - Critical Perspectives on Food Sovereignty - Routledge
M Margulis, N McKeon & Jun Borras (2014) - Land Grabbing and Global Governance - Routledge
JC Franco & Jun Borras (2013) - Land grabbing, land concentration and people's resistance in Europe - Transnational Institute
W Wolford, Jun Borras, R Hall, I Scoones & B White (2013) - Governing Global Land Deals: The Role of the State in the Rush for Land - John Wiley & Sons Inc.
M Margulis, N McKeon & Jun Borras (2013) - Land Grabbing and Global Governance - Routledge
B White, Jun Borras, R Hall, I Scoones & W Wolford (2013) - The New Enclosures: Critical Perspectives on Corporate Land Deals - Routledge
Ben White, Jun Borras, R Hall, I Scoones & W Wolford (2013) - The political economy of contemporary corporate land deals - Routledge
Jun Borras, ME Margulis & N McKeon (2013) - Land grabbing and global governance - Routledge
Jun Borras, W Wolford, R Hall, I Scoones & Ben White (2013) - Governing Global Land Deals: The Role of the State in the Rush for Land - Wiley-Blackwell
M Margulis, N McKeon & Jun Borras (2013) - Land grabbing and global governance - Globalizations journal special issue
W Wolford, Jun Borras, R Hall, I Scoones & Ben White (2013) - Development and Change special issue Vol. 44, No. 2: Governing Global Land Deals: The Role of the State in the Rush for Land - International Institute of Social Studies (ISS)
Jun Borras, P McMichael & I Scoones (2011) - Biofuels, Land and Agrarian Change - Routledge
Jun Borras, P McMichael & I Scoones (2011) - The politics of biofuels, land and agrarian change - Routledge
Jun Borras, M Edelman, Cris Kay, D Yunuardy & VT Septianty (2010) - Gerakan-gerakan agraria transnasional - STPN Press
Jun Borras (2009) - Critical Perspectives in Rural Development Studies - Routledge
Jun Borras, E Lahiff & Cris Kay (2008) - Market-Led Agrarian Reform: Critical Reflections on Neoliberal Land Policies and the Rural Poor - Routledge
Jun Borras, M Edelman & Cris Kay (2008) - Transnational Agrarian Movements Confronting Globalization - Wiley-Blackwell
H Akram-Lodhi, Jun Borras & Cris Kay (2007) - Land, Poverty and Livelihoods in an Era of Globalization: perspectives from developing and transition countries - Routledge
JC Franco & Jun Borras (2005) - On Just Grounds: Struggling for Agrarian Justice and Citizenship Rights in the Rural Philippines - Transnational Institute (TNI), in collaboration with Institute for Popular Democracy (IPD), Manila

Jun Borras (2004) - Book Reviews - Development and Change, 35, 1095-1097

Jun Borras, R Hall, Max Spoor, H Veltmeyer & J Ye (2020) - Foreword - Practical Action Publishing
Jun Borras, Tsegaye Moreda Shegro, A Alonso-Fradejas & Z Brent (2019) - Converging social justice issues and movements: implications for political actions and research - Routledge
Jun Borras & JC Franco (2019) - The challenge of locating land-based climate change mitigation and adaptation politics within a social justice perspective: towards an idea of agrarian climate justice - [link] - Routledge
Jun Borras, Juan Liu, Z Hu, L Hua, C (C.) Wang, Ye Xu, J Franco & J Ye (2018) - Land control and crop booms inside China: implications for how we think about the global land rush - Routledge
B Cousins, Jun Borras, S Sauer & J Ye (2018) - BRICS, middle-income countries (MICs), and global agrarian transformations: internal dynamics, regional trends, and international implications - Routledge
Jun Borras, Max Spoor & H Veltmeyer (2017) - Foreword - Fernwood Publishing
Jun Borras, M Edelman, R Hall, W Wolford, I Scoones & B White (2017) - Resistance, acquiescence or incorporation? An introduction to land grabbing and political reactions 'from below' - Routledge
C (C.) Wang, Jun Borras & C (Carol) Hunsberger (2016) - Contemporary Agrarian Transformation and Rural Development: Large-Scale Land Investments and the Question of Labour - University of Cape Town (UCT) Press
M Edelman, T Weis, A Baviskar, Jun Borras, E Holt-Gimenez, D Kandiyoti & W Wolford (2016) - Introduction: critical perspectives on food sovereignty - Routledge
Jun Borras & JC Franco (2015) - Global Land Grabbing and Political Reactions 'From Below' - Routledge
Jun Borras, Max Spoor & H Veltmeyer (2015) - Series editors' foreword - Fernwood Publishing
Jun Borras & JC Franco (2015) - Food, Justice, and Land - Oxford University Press
M Edelman, C Oya & Jun Borras (2015) - Global Land Grabs: Historical Processes, Theoretical and Methodological Implications and Current Trajectories - Routledge
M Margulis, N McKeon & Jun Borras (2014) - Introduction: Land Grabbing and Global Governance: Critical Perspectives - Routledge
Jun Borras, JC Franco & C (C.) Wang (2014) - The Challenge of Global Governance of Land Grabbing: Changing International Agricultural Context and Competing Political Views and Strategies - Routledge
Ben White, Jun Borras & R Hall (2014) - Land Reform - Routledge
Ben White, Jun Borras & R Hall (2014) - Land Reform - Oxford University Press
C (Carol) Hunsberger, Jun Borras, JC Franco & C (C.) Wang (2014) - Large-Scale Land Transactions: Actors, Agency, Interactions - MIT Press
Jun Borras, J C Franco, Cris Kay & Max Spoor (2014) - Land grabbing in Latin America and the Caribbean, viewed from a broader international perspective - FAO
Benedict Mckay, Alberto Alonso Fradejas, C (C.) Wang & Jun Borras (2014) - Contested Land Politics and Trajectories of Agrarian Change within an Emergent World Agro-commodity Regime: Insights from the BRICS and the Periphery - Praeger
Jun Borras & JC Franco (2014) - From Threat to Opportunity? Problems with Codes of Conduct for Land Grabbing - Springer
Jun Borras, JC Franco, Georgina Gomez, Cris Kay & Max Spoor (2013) - Land grabbing in Latin America and the Caribbean - Routledge
Jun Borras & JC Franco (2013) - Philippines: antecedents et defis des mouvements paysans contemporains - Centre Trocontinental et Editions Syllepse
Jun Borras (2013) - Foreword - Institute of Southeast Asian Studies
Ben White, Jun Borras, R Hall, I Scoones & W Wolford (2013) - The new enclosures: critical perspectives on corporate land deals - Routledge
W Wolford, Jun Borras, R Hall, I Scoones & Ben White (2013) - Governing Global Land Deals: The Role of the State in the Rush for Land - Wiley-Blackwell
M Margulis, N McKeon & Jun Borras (2013) - Introduction: Land Grabbing and Global Governance: Critical Perspectives - Routledge
Jun Borras, JC Franco, Cris Kay & Max Spoor (2013) - El acaparamiento de tierras en América Latina y el Caribe visto desde una perspectiva internacional más amplia - Food and Agriculture Organization (FAO)
JD (Jan Douwe) Ploeg, JC Franco & Jun Borras (2013) - Land concentration, land grabbing and people's struggles in Europe: an overview - Transnational Institute
Jun Borras, Max Spoor & H Veltmeyer (2013) - Preface - Fernwood Publishing
Jun Borras, Max Spoor & H Veltmeyer (2013) - Preface - Fernwood Publishing
Jun Borras, JC Franco, S Gomez, Cris Kay & Max Spoor (2013) - Land grabbing in Latin America and the Caribbean - Routledge
Jun Borras, JC Franco & C (C.) Wang (2013) - The Challenge of Global Governance of Land Grabbing: Changing International Agricultural Context and Competing Political Views and Strategies - Routledge
Jun Borras & JC Franco (2012) - Land Use - Sage
Jun Borras (2011) - Políticas contemporáneas sobre tierra y luchas por la tierra - Postgrado en Ciencias del Desarrollo Universidad Mayor de San Andrés; Plural Editores
Jun Borras, P McMichael & I Scoones (2011) - The politics of biofuels and agrarian change: an introduction - Routledge
Jun Borras (2011) - Contemporary land policies and land struggles - Pluto
Jun Borras & JC Franco (2011) - Redistributing land in the Philippines: social movements and state reformers - Zed Books
Jun Borras, M Edelman & Cris Kay (2010) - Gerakan-gerakan agraria transnasional: Asal-Muasal, Politik, Kampanye dan Pengaruhnya - STPN Press
Jun Borras (2010) - Transnational Agrarian Movements Campaigning for Land and Citizenship Rights - Zed Books
Jun Borras, Cris Kay & AH Akram-Lodhi (2007) - Agrarian Reform and Rural Development: Historical Overview and Current Issues - Routledge
AH Akram-Lodhi, Jun Borras & Cris Kay (2007) - Neoliberal globalization, land and poverty: implications for public action - Routledge
Jun Borras, D Carranza & R Reyes (2007) - Land, poverty and state-society interaction in the Philippines - Routledge
Jun Borras (2006) - The Underlying Assumptions, Theory, and Practice of Neoliberal Land Policies - Food First Books
Jun Borras (2006) - É possível implementar a reforma redistributiva através de esquemas de transferência voluntária de terra com base no mercado? Evidências e lições das Filipinas - Editora Expressão Popular
Jun Borras (2006) - Integración regional y competencia en el sureste asiático; persistente pobreza y desigualdad en Filipinas: consideraciones desde el campo - CIDOB with Ediciones Bellatera
JC Franco & Jun Borras (2005) - Perubahan Pola-pola Mobilisasi Petani untuk Tanah dan Demokrasi di Filipina - Resistbook
JC Franco & Jun Borras (2005) - Editors' Introduction : Changing Patterns in Peasant Mobilizations for Land and Democracy - Transnational Institute (TNI)
Jun Borras (2005) - Markets, Land Redistribution and Rural Social Movements in the Philippines - Palgrave Macmillan
Jun Borras & JC Franco (2005) - Conclusion : Current Dilemmas and Challenges - Transnational Institute (TNI)
Jun Borras (2001) - Agrarian Reform in the Philippines: Relatively Vibrant Land Redistribution Amidst Less-Than-Dynamic Agricultural Transformation - University of the Philippines Press

Jun Borras (2017) - Resource conflict and democratic land governance - Asia Foundation

Jun Borras (2018) - Understanding and Subverting Contemporary Right-wing Populism: preliminary notes from a critical agrarian perspective - [link]
Jun Borras, JC Franco, Cris Kay & Max Spoor (2011) - Land grabbing in Latin America and the Caribbean viewed from broader international perspectives
Jun Borras & JC Franco (2006) - Rural Citizens Participation in National Policy Making and Implementation Process: The Case of Land Reform in the Philippines
Jun Borras, Cris Kay & AH Akram-Lodhi (2006) - Agrarian Reform and Rural Development: Historical Overview and Current Issues
Jun Borras, R Reyes & D Carranza (2006) - Land, Poverty and State-Society Relations in the Philippines
AH Akram-Lodhi, Cris Kay & Jun Borras (2006) - Land, Poverty and Public Action: Implications for the Agrarian Question in an Era of Globalization
Jun Borras (2005) - Southeast Asian Regional Integration and Competition and the Persistent Poverty and Inequality in the Philippines: A View from the Countryside
Jun Borras (2004) - Questioning the Official CARP Land Distribution Accomplishment and Scope
Jun Borras (2001) - The Divisive Impact of Market Friendly Land Transfer Schemes on Rural Social Movements: Experience from the Philippines

Jun Borras (2004) - Rethinking Redistributive Land Reform: Struggles for Land and Power in the Philippines - Maastricht
Jun Borras (2004) - Rethinking redistributive land reform: land and power in the Philippines - ISS

Jun Borras, C (Carol) Hunsberger, J Franco & Chunyu Wang (2012) - New actors and political agency: political interactions and the variable outcomes of large-scale land acquisitions
Jun Borras (2001) - Agrarian Reform, Rural Development and Democratization in the Philippines: Problems, Prospects and Challenges

Jun Borras & JC Franco (2012) - ¿La `soberanía de la tierra¿ como alternativa? Hacia un contracercamiento de los pueblos - Transnational Institute
Jun Borras & JC Franco (2012) - A `Land Sovereignty¿ Alternative? Towards a Peoples¿ Counter-Enclosure - Transnational Institute
Jun Borras, JC Franco & C (C.) Wang (2012) - Tendencias políticas en disputa para la gobernanza global del acaparamiento de tierras - Transnational Institute
C Toulmin, P Bindraban, Jun Borras, E Mwangi & S (Stephan) Sauer (2011) - Land tenure and international investments in agriculture: a report by the FAO High Level Panel of Experts on Food Security and Nutrition - FAO
Jun Borras & JC Franco (2011) - Political Dynamics of Land-grabbing in Southeast Asia: Understanding Europe¿s Role - Transnational Institute
Jun Borras & JC Franco (2011) - Land, conflict and the challenge of pro-poor peace-building: critical issues for discussion - Working Group on Peace and Development (FriEnt)
Jun Borras & T McKinley (2006) - The Unresolved Land Reform Debate: Beyond the State-Led and Market-Led Models (International Poverty Centre (IPC-UNDP) Policy Paper Series No. 2) - International Poverty Centre of the UNDP
Jun Borras (2006) - Land, Empowerment and the Rural Poor: Challenges to Civil Society and Development Agencies - IFAD
Jun Borras (2004) - La Via Campesina: An Evolving Transnational Social Movement - Transnational Institute (TNI)
Jun Borras & E Gutierrez (2004) - The Moro Conflict: Landlessness and Misdirected State Policies - East-West Center Washington
Jun Borras (1999) - Interrogating CARP Scope: Toward a Better Understanding of CARP's Land Redistribution and Acquisition Balance - U.N.FAO-SARC/TSARRD Programme; Office of the Secretary, Department of Agrarian Reform
Jun Borras (1999) - The Difficult Challenge of Agrarian Reform and Rural Development in Commercial Plantations - U.N.FAO-SARC/TSARRD Programme; Office of the Secretary, DAR; Project Development Institute (PDI)
Jun Borras (1998) - The Bibingka Strategy to Land Reform and Implementation: Autonomous Peasant Mobilisations and State Reformists in the Philippines - ISS
Jun Borras (1998) - The Difficult Challenge of Land Redistribution and Acquisition in Coconut Lands - U.N.FAO-SARC/TSARRD Programme; Office of the Secretary, DAR; Project Development Institute (PDI)

S Sauer & Jun Borras (2014) - International investments, agricultural boom crops and commodities, and green grabbing in Latin America

Jun Borras, JC Franco, S Ngwe, T Zhin, Y Myint, Clara Park, M Barbesgaard & Yukari Sekine (2018) - The twin challenge of agrarian and climate justice: connections and contradictions between climate change mitigation politics, land grabbing and conflict in Myanmar - Transnational Institute (TNI)
Jun Borras & JC Franco (2018) - Agrarian climate justice: Imperative and opportunity - Transnational Institute (TNI)
C (Carol) Hunsberger, E Corbera & Jun Borras (2016) - Land-based Climate Change Mitigation policies, land grabbing and conflict: understanding intersections and linkages, exploring actions for change - The hague: ISS; Chiang Mai University Working Paper Series
C (Carol) Hunsberger, E Corbera, Jun Borras, R De la Rosa, V Eang, J C Franco, R Herre, Sai Sam Kham, Clara Park, D Pred, Heng Sokheng, Max Spoor, Shwe Thein, Kyaw Thu, Ratha Thuon, C Vaddhanaphuti, K Woods & C Work (2015) - Land-based climate change mitigation, land grabbing and conflict: understanding intersection and linkages, exploring actions for change - International Institute of Social Studies (ISS); Chiang Mai University
Jun Borras & JC Franco (2009) - Transnational Agrarian Movements Campaigning for Land and Citizenship Rights - IDS Working Paper No. 323, Institute of Development Studies, University of Sussex

Jun Borras, JC Franco, R Isakson, L Levidow & P Vervest (2014) - Towards an initial understanding of the politics of flex crops and commodities: implications for research and policy advocacy - Transnational Institute
Jun Borras, JC Franco, C (Carol) Hunsberger & Chunyu Wang (2012) - Paper presented at the 'Global Land Grabbing Conference II - Paper presented at the 'Global Land Grabbing Conference II
Chunyu Wang, Jun Borras & C (Carol) Hunsberger (2012) - Paper for the University of Cape Town, South Africa, SANPAD Project Workshop - Paper for the University of Cape Town, South Africa, SANPAD Project Workshop

Jun Borras (2015) - Canadian Journal of Development Studies (Journal)

Tsegaye Moreda Shegro, Jun Borras, Alberto Alonso Fradejas & Z Brent (2018) - Third World Quarterly (Journal)
B Cousins, Jun Borras, S Sauer & J Ye (2018) - Globalizations (Journal)
E Corbera, C (Carol) Hunsberger, C Vaddanaphuti & Jun Borras (2017) - Canadian Journal of Development Studies/Revue canadienne d'études du développement (Journal)
M Edelman, JC Scott, A Baviskar, Jun Borras, D Kandiyoti, E Holt-Gimenez, T Weis & W Wolford (2014) - Journal of Peasant Studies (Journal)
M Edelman, C Oya & Jun Borras (2013) - Third World Quarterly (Journal)
Jun Borras, Cris Kay, S Gomez & J Wilkinson (2012) - Canadian Journal of Development Studies (Journal)
News regarding prof.dr. (Jun) SM Borras